Complaints
Not satisfied?
Should our print products fall short of your expectations or contain faults you have the option to describe the problem and to provide us with critical information for our evaluation. As sooon as the requested data as well as additional required information (photos or samples) are received we will evaluate your claim and propose a solution as quickly as possible.
In order to send a complaint, please follow the instructions below.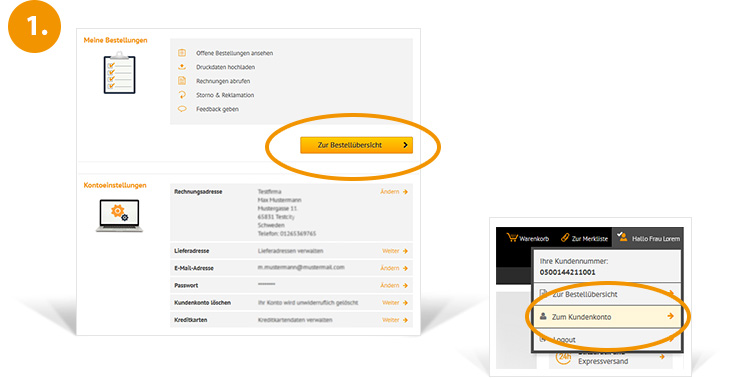 Back to customer account
Complaints can only be communicated in conjunction with an order.

Click on "order overview" under "our service" in your customer account.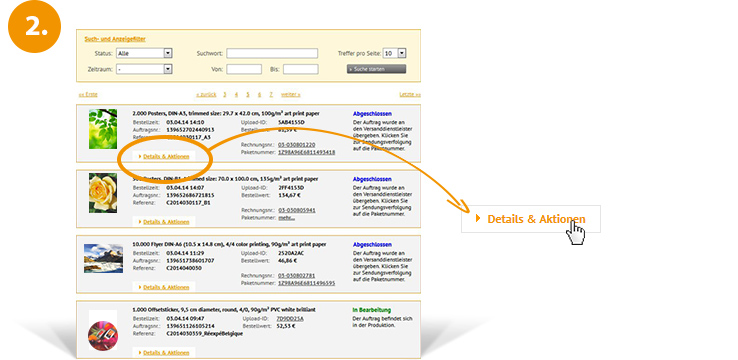 "Details & Actions"
In your customer account you will find important information about your orders.

Select the order corresponding to the complaint and click on "Details & Actions".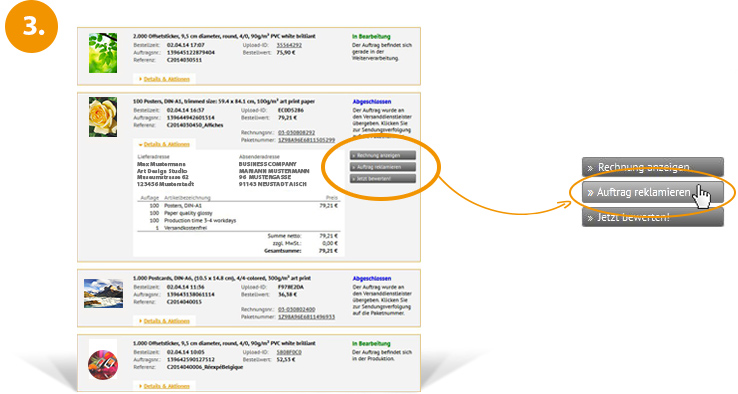 File an order complaint
With the selection "Order complaint" on the right side you will find your personal complaint form.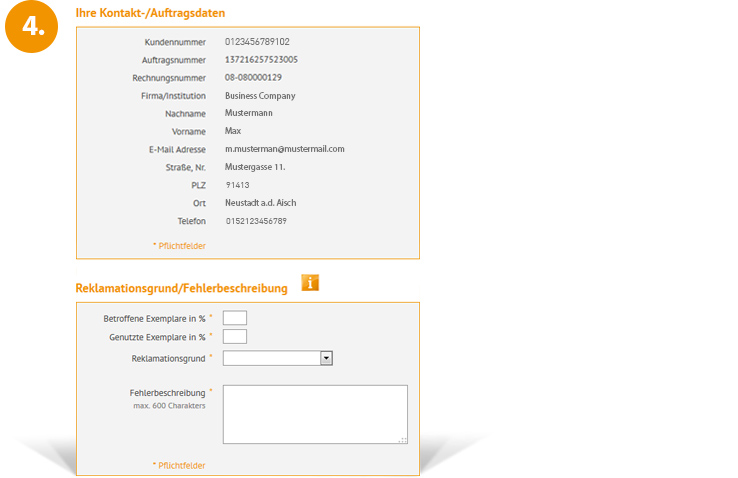 Fill in complaint and send
You are in the right place. Here you can describe the details of the problem amd send us your complaint.
As we cannot accept complaints which are the result of improperly created print files, we ask that you verify that the data which you are sending corresponds to our specifications. Our specifications can be found in our data info sections such as the "Details" tab on the corresponding product page.