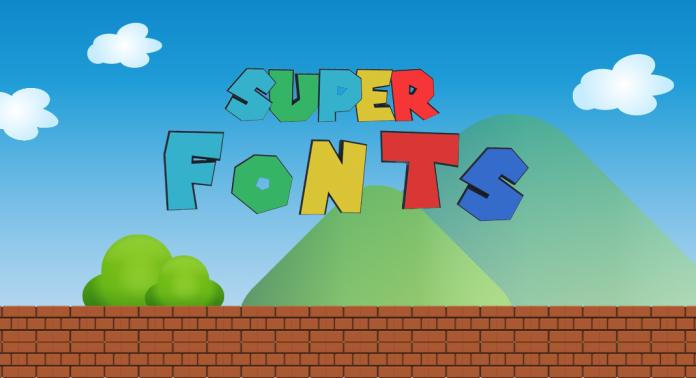 This font has a high recognition value among generations of Nintendo players. So their attention is already guaranteed – and for the older ones, a pleasant feeling of nostalgia.
He is certainly the most famous plumber in the world: Mario with moustache, dungarees and cap. Since 1983, the Italian plumber has appeared in his own Nintendo video game series. And he's been so successful that he's acted as the "face" of Nintendo, so to speak. In the meantime, many non-gamers know him too. That's why the (former) Super Mario font has also achieved some fame.
If you want to use this font, you have two options: either download it as a font or create individual words or text passages in a generator.
Tip: We have checked all fonts for commercial usability, but cannot assume any guarantee. Therefore, please check the respective font licence supplied or the information on the respective download platform (see also Commercial use: you should pay attention to this with content from the net).
Super Mario font download
For longer texts or if you want to use this font more often, it is worth downloading. The free fonts are based on the well-known font on packaging of the Super Mario games for the Nintendo 64.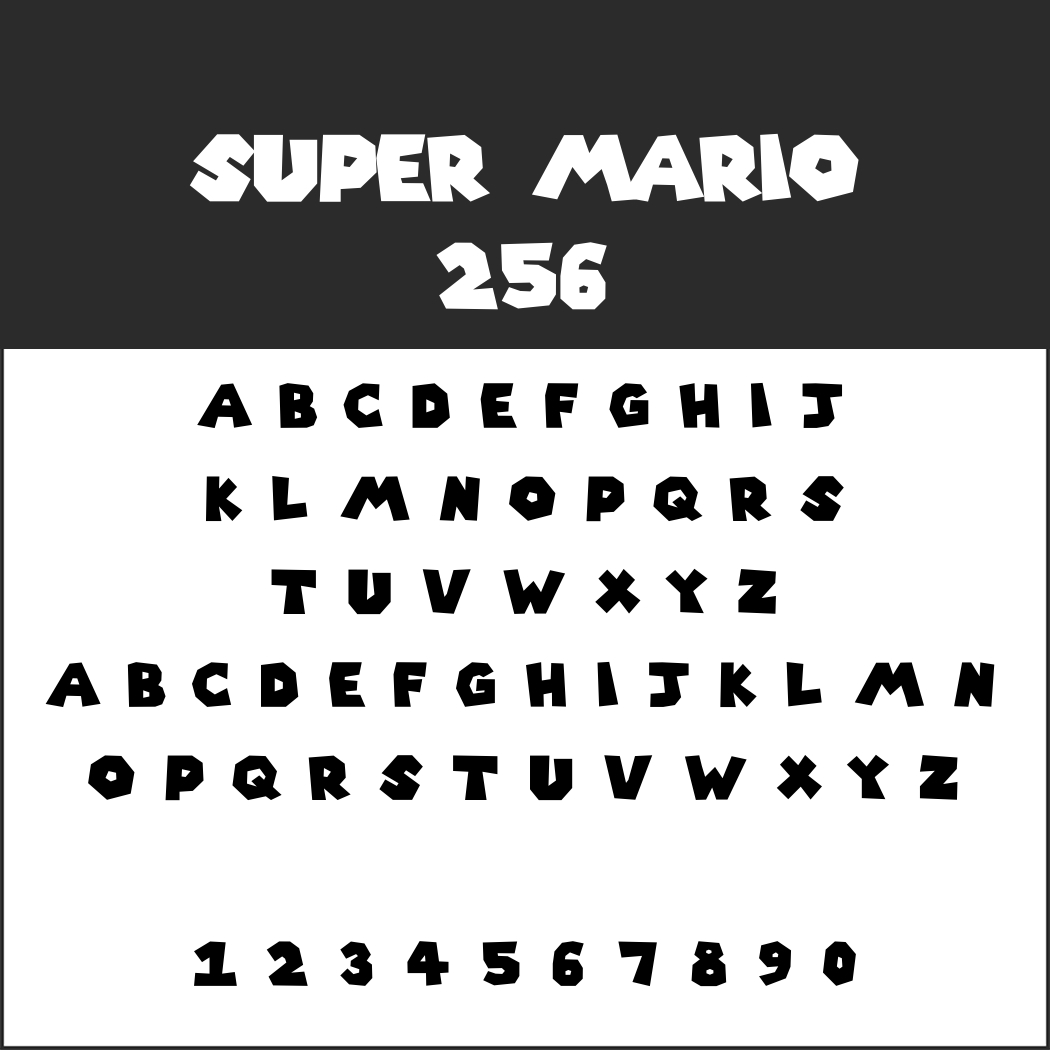 Super Mario 256
Please note the licence conditions and possibly contact the provider before commercial use.
Download directly as zip file
Special feature: no lower case letters, no German special characters
.
Font format: TTF
Design: fsuarez913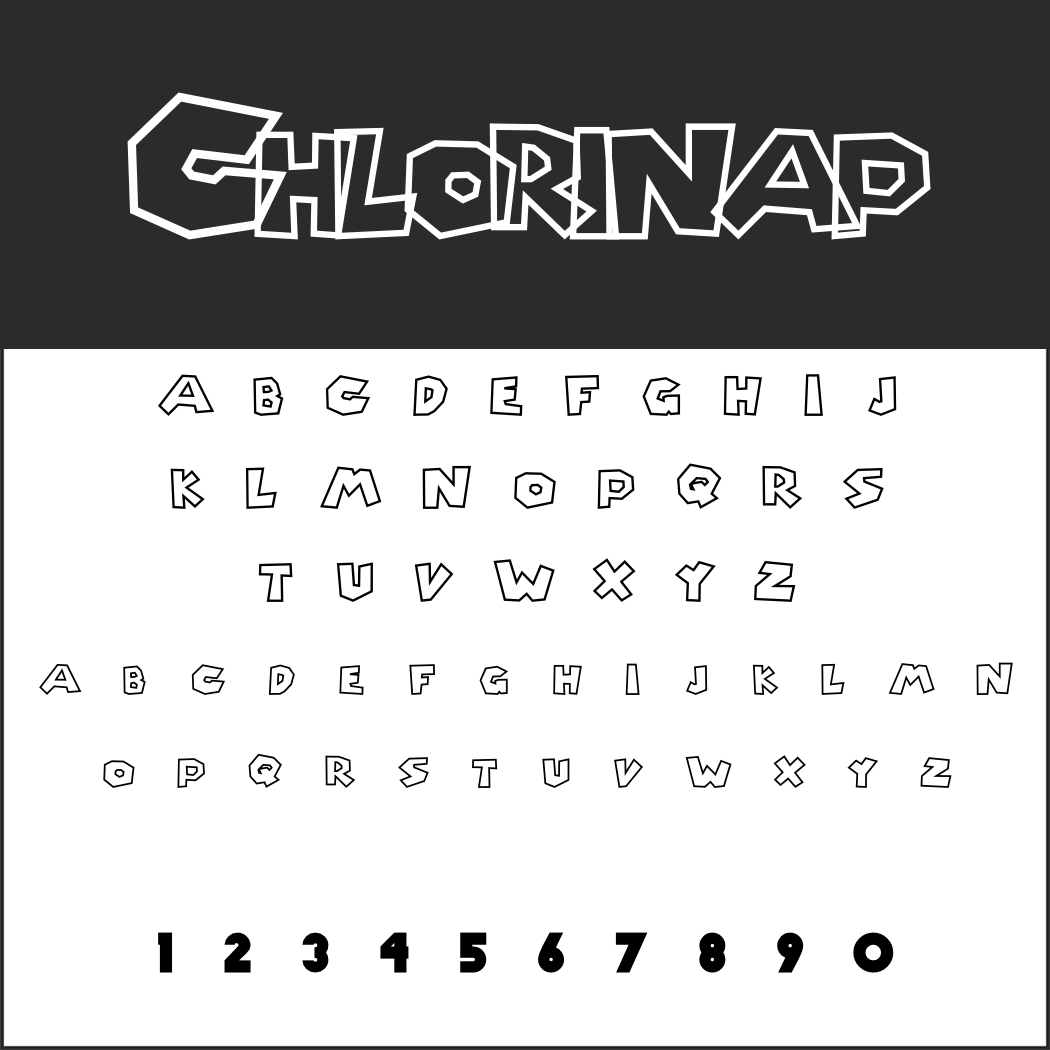 Chlorinap
This font has a different name, but it also resembles the Super Mario font.
.
Download directly as zip file
Special feature: small caps, no German special characters
.
For more fonts in this style, see Comic Fonts for Free Download and Graffiti Font: Hip-Hop Fonts for Free Download.
Super Mario Font from the Generator
If you only need a single word or short texts in the Super Mario outfit, a generator is all you need. You can choose between Fontmeme and Fontgenerator.eu.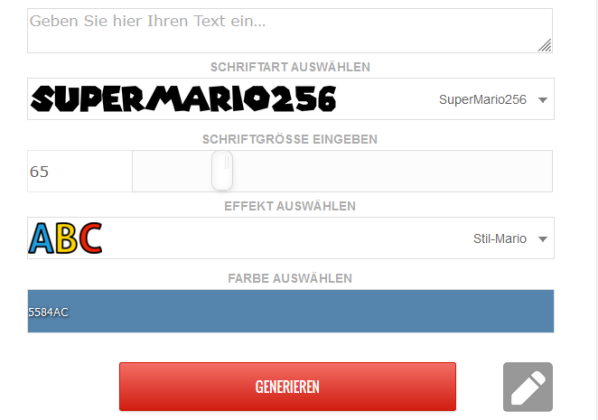 In addition to the font size, you can also select colour and effects in the generators. This makes your Super Mario-style catchphrases stand out in a big way.
Image sources: Thanaphat Kingkaew, Ibbleart Via Shutterstock
Screenshot from Fontmeme