Running events successfully takes time and nerves. To avoid chaos on the day of the event, you should rely on strategic event planning from the very beginning. We have some useful tips and tricks that will help your event run smoothly.
Are you planning a major event for your company? Then you should start thinking about the concept, coordination and marketing of the event from a very early stage. If you think that booking a suitable location and finding a suitable date are the biggest tasks in event planning, then you're wrong. Even the finer details on the day of the event need to be well considered and planned in advance: A further important point, for example, is the safety of the participants.
We provide you with valuable information and tips for successful event planning. We also show you which pitfalls need to be avoided when planning and organising your event.
Contents
Planned event organisation
Organisation is everything, particularly when it comes to working effectively and efficiently under pressure and to organising an event. It makes no difference whether it's a conference, a trade fair, an internal company event or a large product presentation. As the host and chief organiser of an event, you should always keep an overview. Ultimately sou and your team are responsible and the first points of contact for technology, caterers, etc. It's therefore best to proceed step-by-step and work through the following points one-by-one:
Define target groups – who is your event for?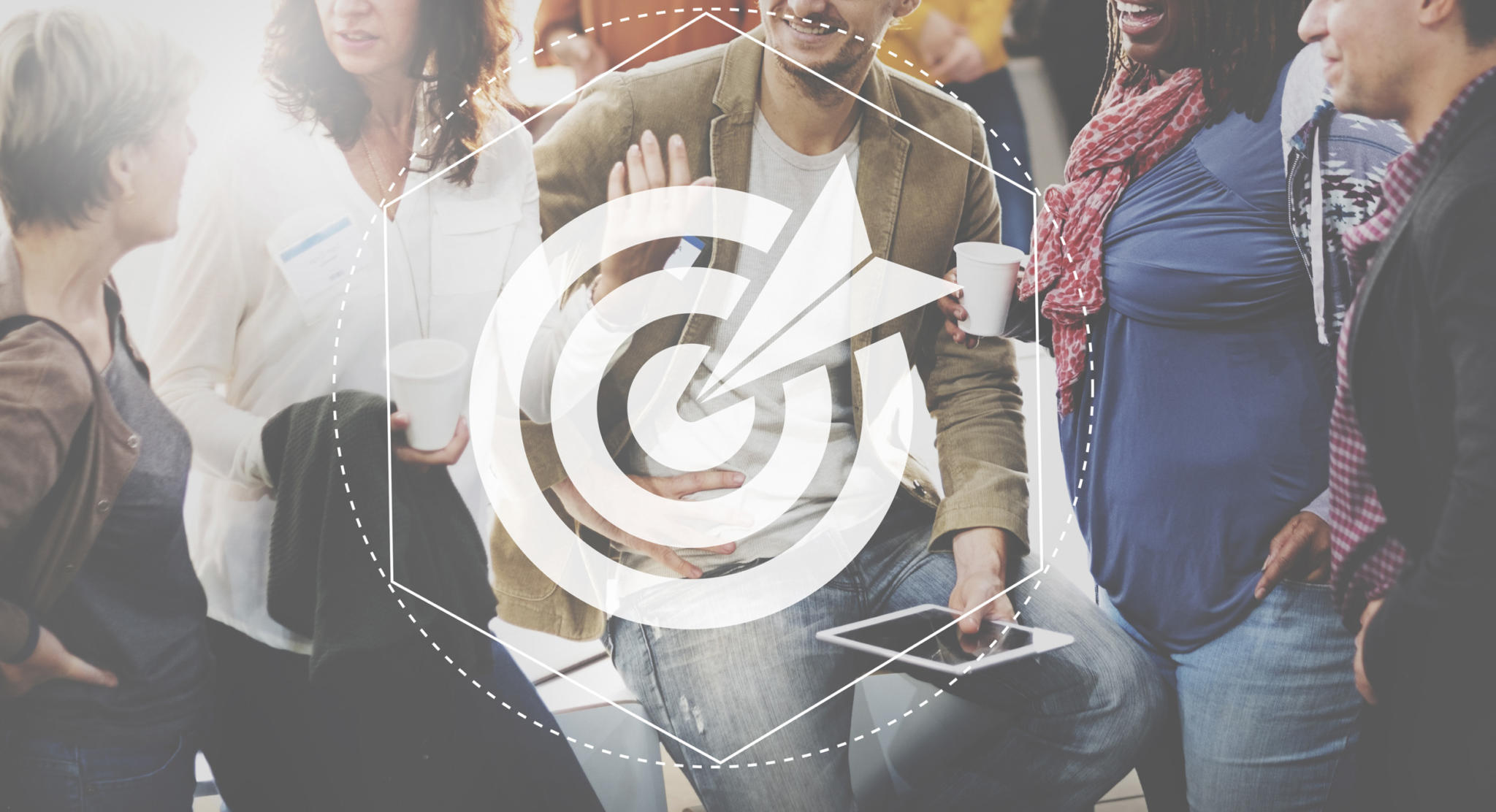 Who precisely do you want to invite to your event? You should think here not only about the participants, but also about the speakers, experts and specialists who have an interest in cooperating with you. The more precisely you define your target in advance, the better you can tailor your event to their interests and needs. It doesn't matter whether it's a question of organising the catering service or setting the ticket price.
Develop a concept and define the topic
A well-considered concept is crucial to your event planning, because it not only helps you with time management, but also gives you a vital lead over your competition. Focus and concentrate on one theme. That is how you can clearly show what makes your event stand out from the competition.
Draw up a schedule – of priorities and deadlines
In order to avoid missing important deadlines, you should organise your event from back to front. That means you first consider what you need to take care of on the day of the event. Draw up a list of tasks and the related deadlines. This list can then be expanded with further points as planning progresses. For a better overview, you can visualise the deadlines with a timeline, for example in Excel. After all, some points have to be handled in parallel or one to-do is dependent on the previous one.
Set up a team: Who does what?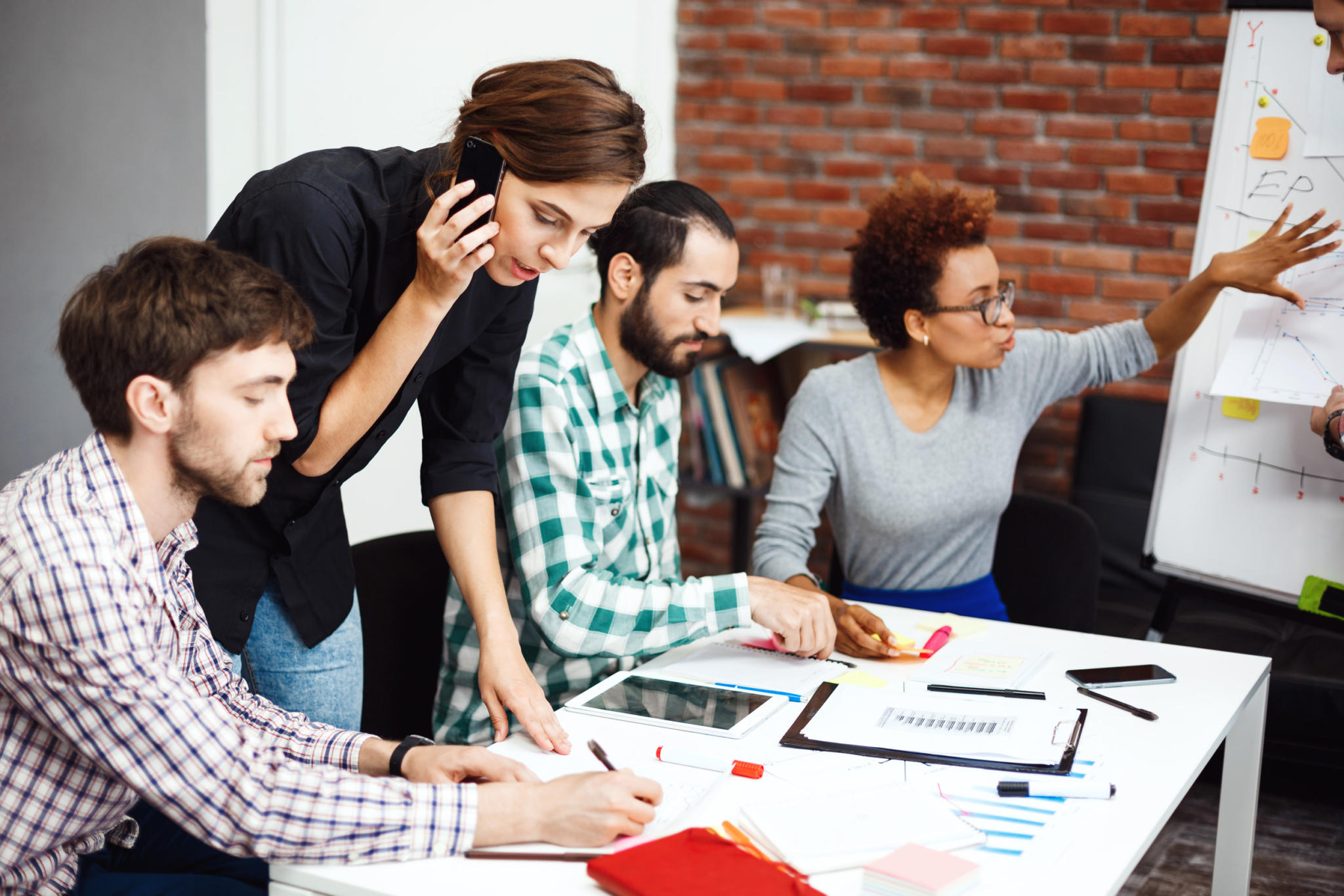 A clear assignment of tasks is important in event planning, particularly for large-scale events. Set up an organisation team for your planned event. Define individual areas of responsibility (e.g. Technology, marketing, finance) and appoint project managers and the team members who will work with them.
Budget and sponsors: Identify the costs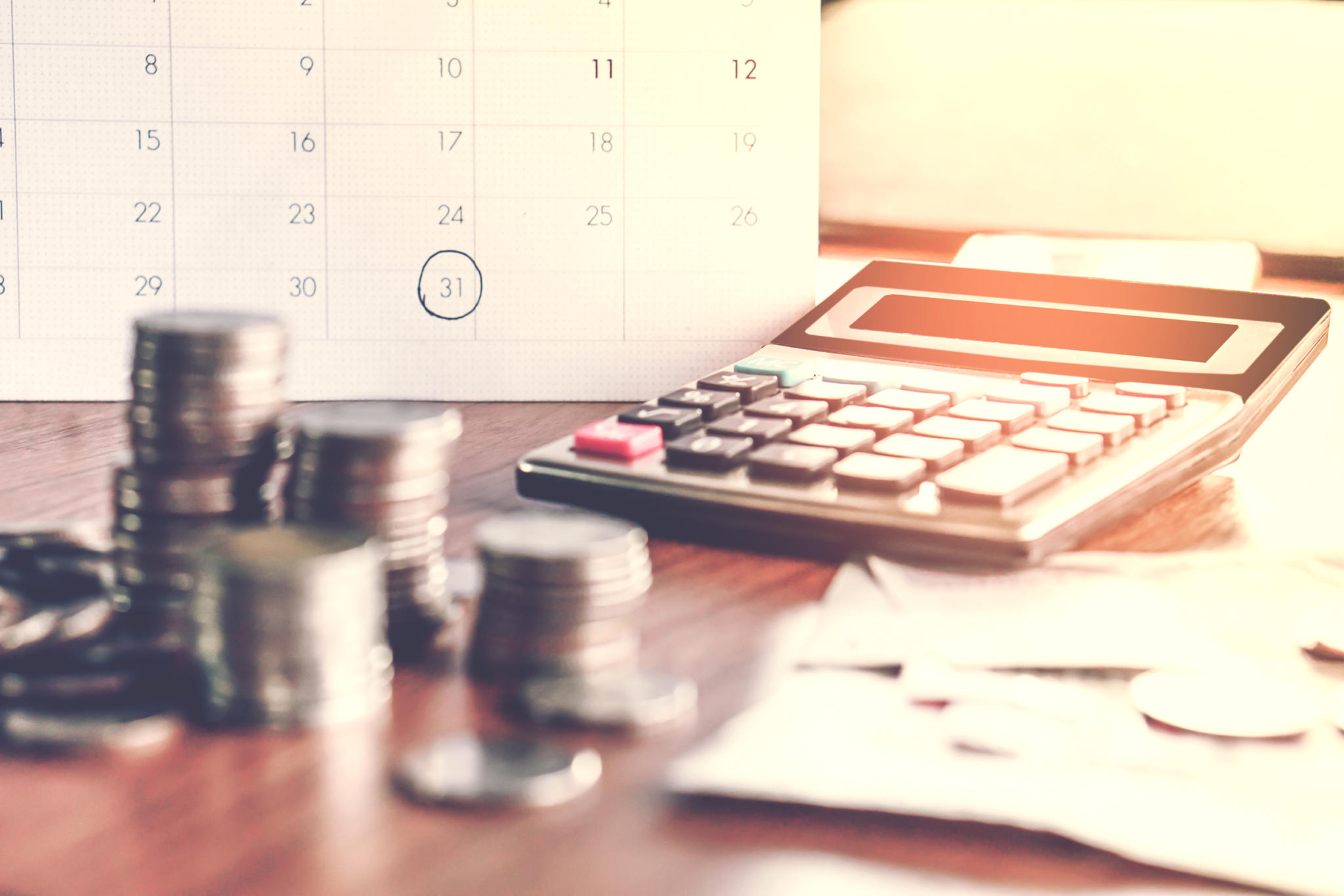 A very important point in your event planning is the cost factor. In order that costs to do not get out of hand during the preparation, we advise you to define the maximum budget right from the beginning. Also try to calculate the expected profit and unveil savings potentials. Get different quotes for catering, technology, etc. and compare the service and quality offered by the suppliers. Carry out intensive research to find suitable sponsors who can support you financially. When selecting partners, pay attention that the cooperation with your event is also beneficial for them.
Detailed planning – so that everything is just right
Once the framework of your event has been clarified, you can start planning the details. This ranges from the choice of food and the set-up of the furnishings through to the order of the speakers and the correct calculation of the participants. Even if companies, speakers and suppliers have already been booked, there are still many more arrangements to be made for the event. Particularly for events lasting several days, such as trade fairs or conferences, the detailed planning takes up a lot of time again.
Marketing of your event: Coordinate communication and marketing
The next step is to get the word out about the event. In order to ensure that enough participants register and mark down the date in their diaries, you should launch advertising measures from an early stage. In order to attract as much attention as possible for your event, you should use all the available possibilities for marketing. No matter whether online or offline, your measures should be oriented to your target group. Which media do the target groups use? On which social media platforms is your target audience active? Where can you reach potential participants?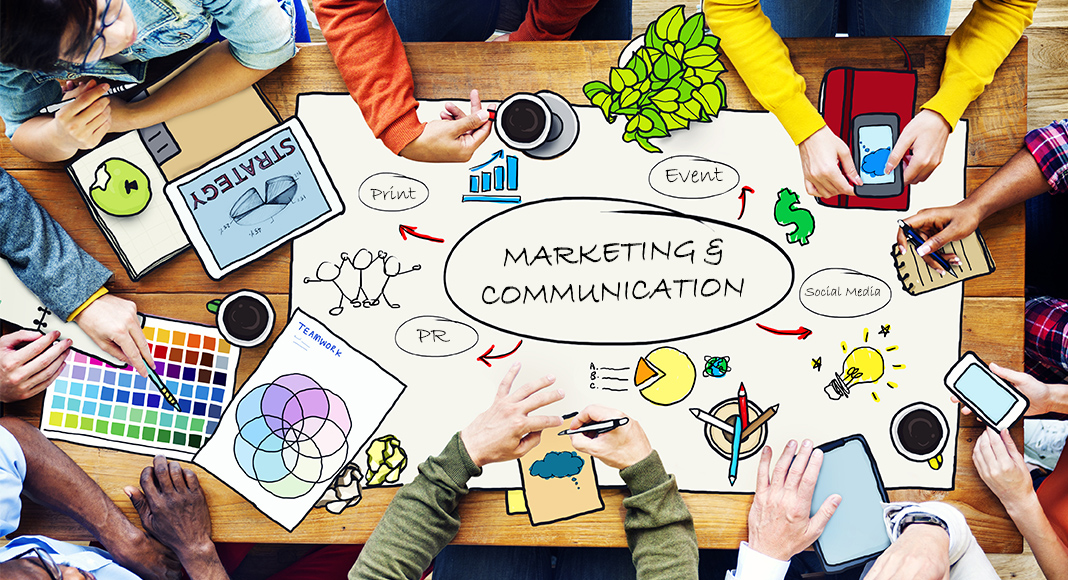 Enter your event in suitable online event calendars and use the events functions of Xing or Facebook. Draw attention to the event in the signature of your e-mails or in a separate newsletter. Have flyers and Print brochures printed and put up posters. For the recognition factor, you should use a consistent corporate design or key visual that is reflected in all digital and printed advertising materials. Remember to send out invitations to your contacts well in advance. Short-term registrants can be contacted with a reminder e-mail shortly before the registration deadline. Share your excitement and enthusiasm for the event on your social media channels and set up a countdown that has new information ready every day, such as announcing a well-known keynote speaker.
Be on the safe side: Clarify the legal situation
Another important point in the organisation is the clarification of the legal situation. Not only the legal regulations on major events have to be observed and permits obtained from the relevant authorities. Compliance with the General Data Protection Regulation (GDPR) also falls into this area of event planning as does, for example, the payment of GEMA fees.
Common mistakes in event planning and how to avoid them
Planning successful events takes time, experience, organisational skills and much, much more. Here it is easy to lose sight of the essentials. After all, little mistakes can have serious consequences on the day of the event and in the financial planning. We have identified a few pitfalls here, and show you how to avoid them.
No clear objective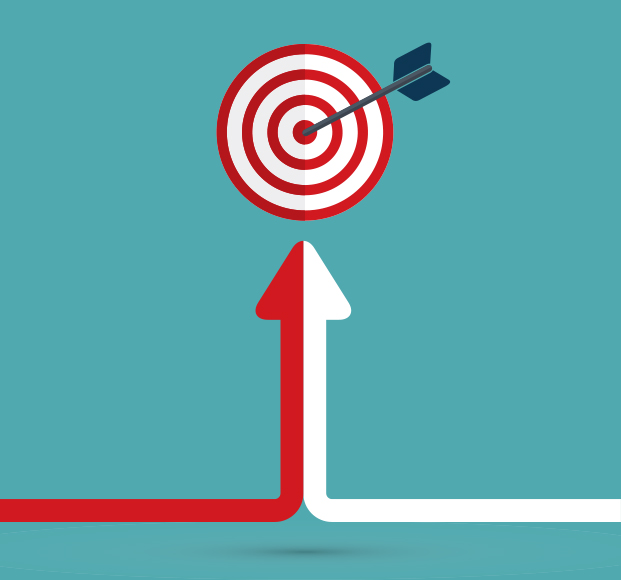 Unfortunately, a good idea is no guarantee for a successful event. Think carefully about why you want to put on this event and for whom. What are your expectations and goals for the event? Do you also carry out intensive market research and competition analysis? Furthermore, you should consider the interests of your target group at every step of your event planning.
Lack of time management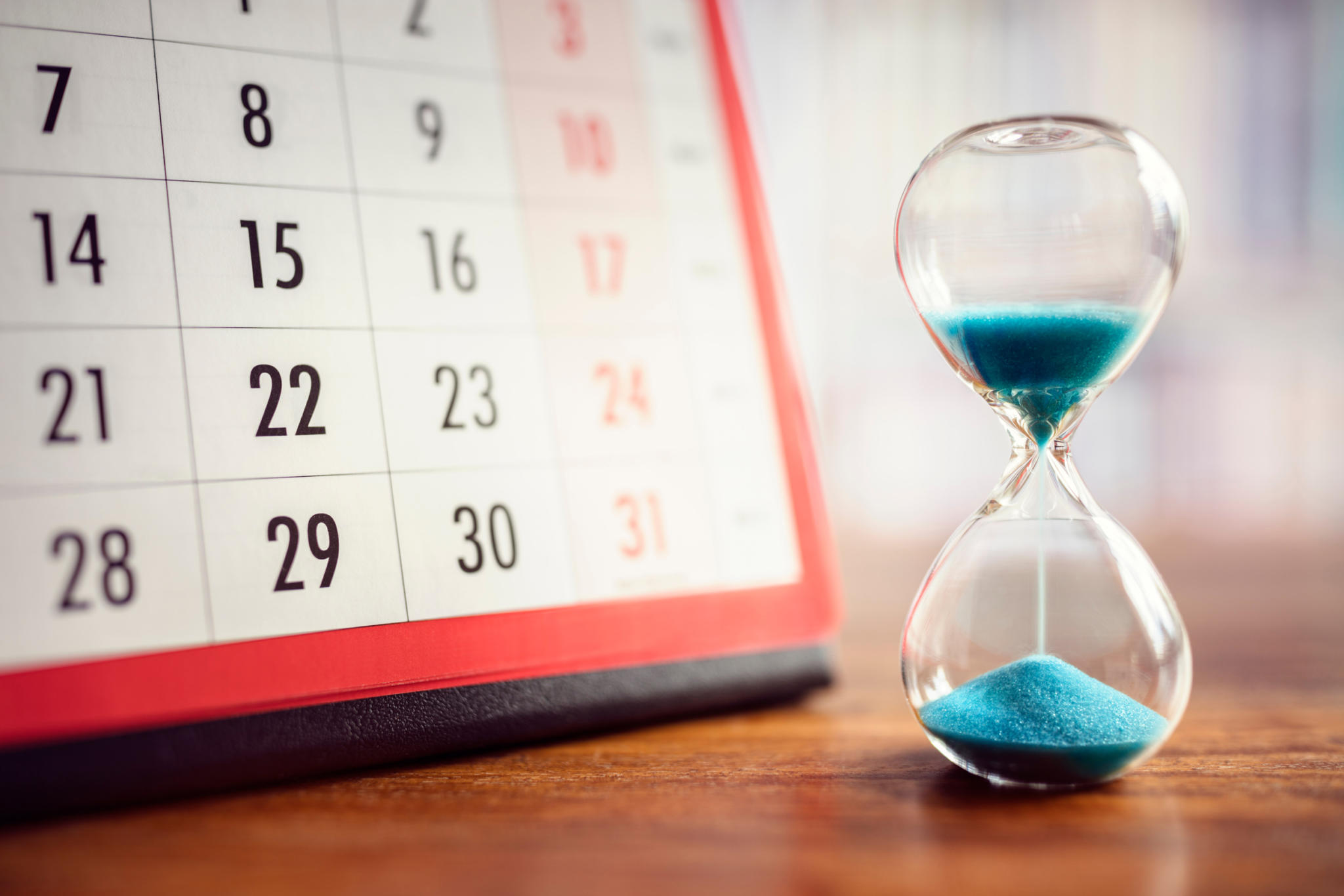 "Don't put off until tomorrow what you can do today". You will undoubtedly be familiar with this saying. And it is particularly true in Event planning. Especially for large events such as congresses or trade fairs, you should start organising early. We recommend that you start at least four to five months in advance (or even earlier). Important cornerstones of your planning such as location or catering should be finalised one month before the date.
Wrong priorities
Trying out different layouts for brochures is fun, no question. On the other hand, however, it also tempts you to waste time that you should really be investing in more relevant tasks. Prioritise the different parts of your event planning right from the beginning. Delegate projects and sometimes even hand over work to other people. Of course, you can also have an event agency organise your event; they usually have good contacts to the various service providers.
Also, don't try to tackle everything at once; work through your event concept step-by-step. Stick to the guidelines in it and don't make any hasty decisions, for example when choosing the perfect location. Also create a good basis for negotiation with vendors and service providers. When dealing with them, quote an amount that is about five to ten percent below the set budget and indicate which costs you think are too high.
Lack of alternatives
Mishaps on the day of the event can always occur, especially with unforeseen events such as a sudden change in the weather. It is important that the participants are not affected and that the event can take place as planned. You should therefore always have a plan B in your pocket. Some problems can then be solved more efficiently. Crisis management is the key here.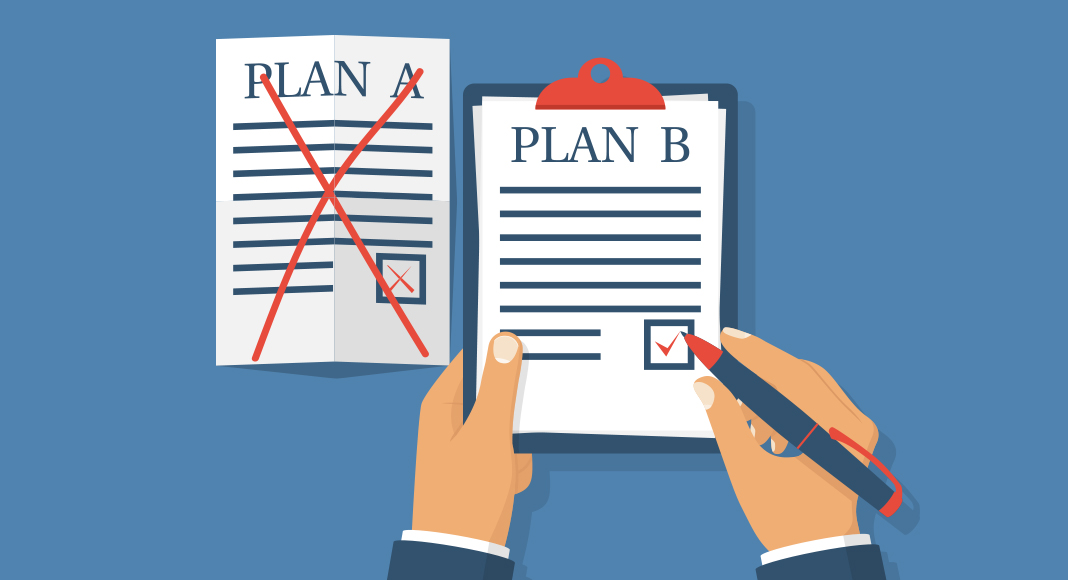 Especially in the case of partners, suppliers or speakers crying off at the last minute, quick and solution-oriented action is required. If you have already thought about a substitute catering service, for example, you are at a clear advantage. Your guests will notice an alternative meal less than if the catering is cancelled completely. And what about the weather? Especially for outdoor events, you should think about an alternative so that your event can take place even if it rains. Depending on the type of event, a change of location, additional pavilions or even the distribution of rain ponchos and umbrellas may be an option.
5 tips for a successful event day
After weeks and months of preparation, the time has finally come: Day X has arrived and your event is about to take place. Now everything has to work out. But what exactly is important on the day of the event? Check the following points once again to ensure that your event is a complete success:
#1: Branding and recognition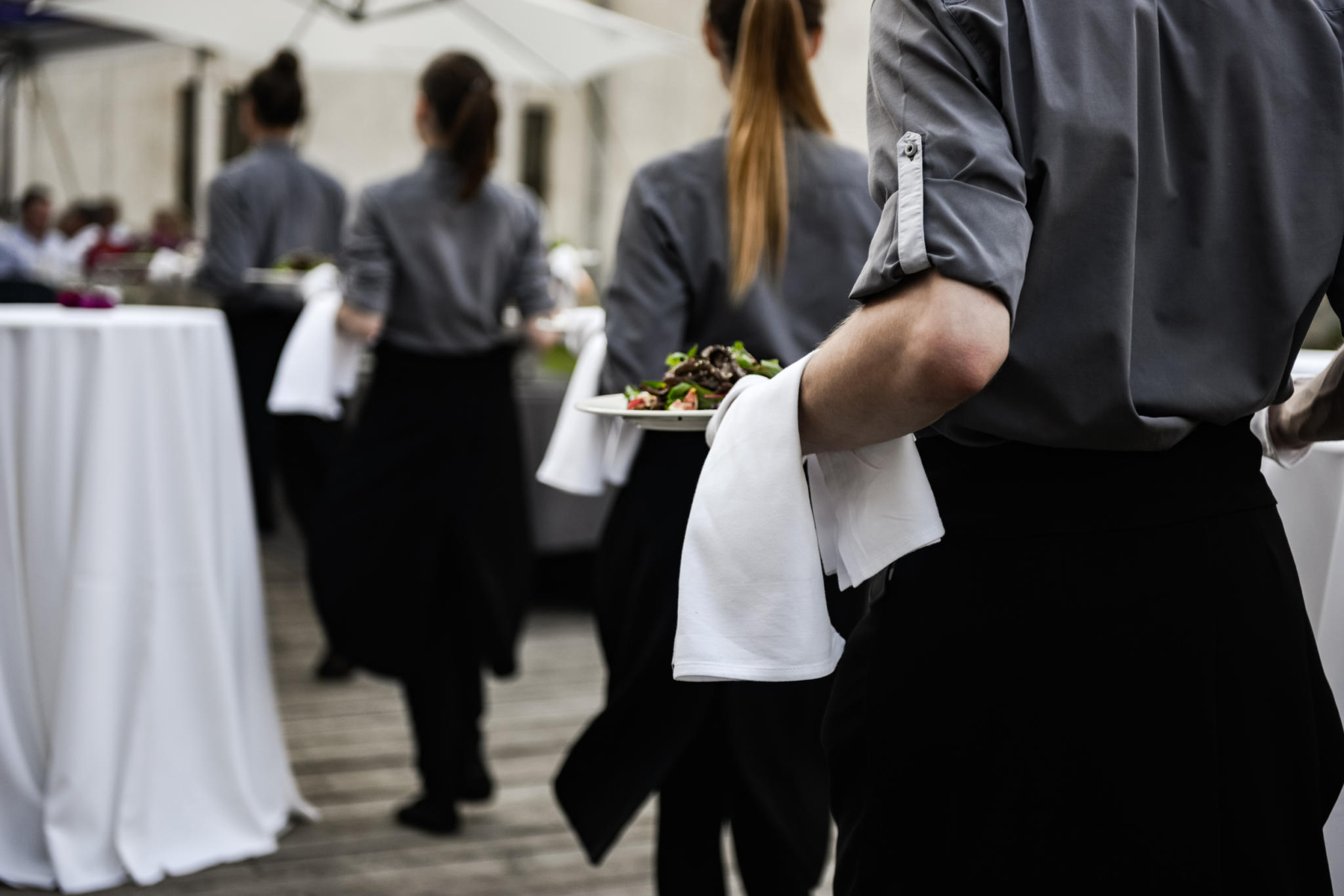 Custom-printed advertising materials are important in your event planning, not only for marketing. Have flags or Printing posters printed and draw attention to your sponsors and to your own company. This also allows you to provide information again on the agenda for the day.
Use signposts and entrance signs to ensure that the venue can be found easily and quickly. Remember to signpost the parking areas as well as hang up information about the cloakroom and toilet facilities. If the event is to take place in several rooms (e.g. different presentations), we recommend you post the location plan visibly and print it in the information flyers.
#2: Personnel and assignment of tasks
Communication between your team and the employees of other service providers is very important at events. No matter whether it's the catering staff or the security company – there should be no lack of clear instructions and assignment of tasks. That simplifies the cooperation and ensures that the event runs smoothly.
A uniform and easily recognisable outfit for the service staff should not be underestimated. The participants then know immediately who they can turn to. The organisers can also stand out visually, for example with colourful name badges. Everything to do with occupational health and safety, such as shift changes or documentation of working hours, also falls into this area and should be taken into account in your event planning.
#3: Safety precautions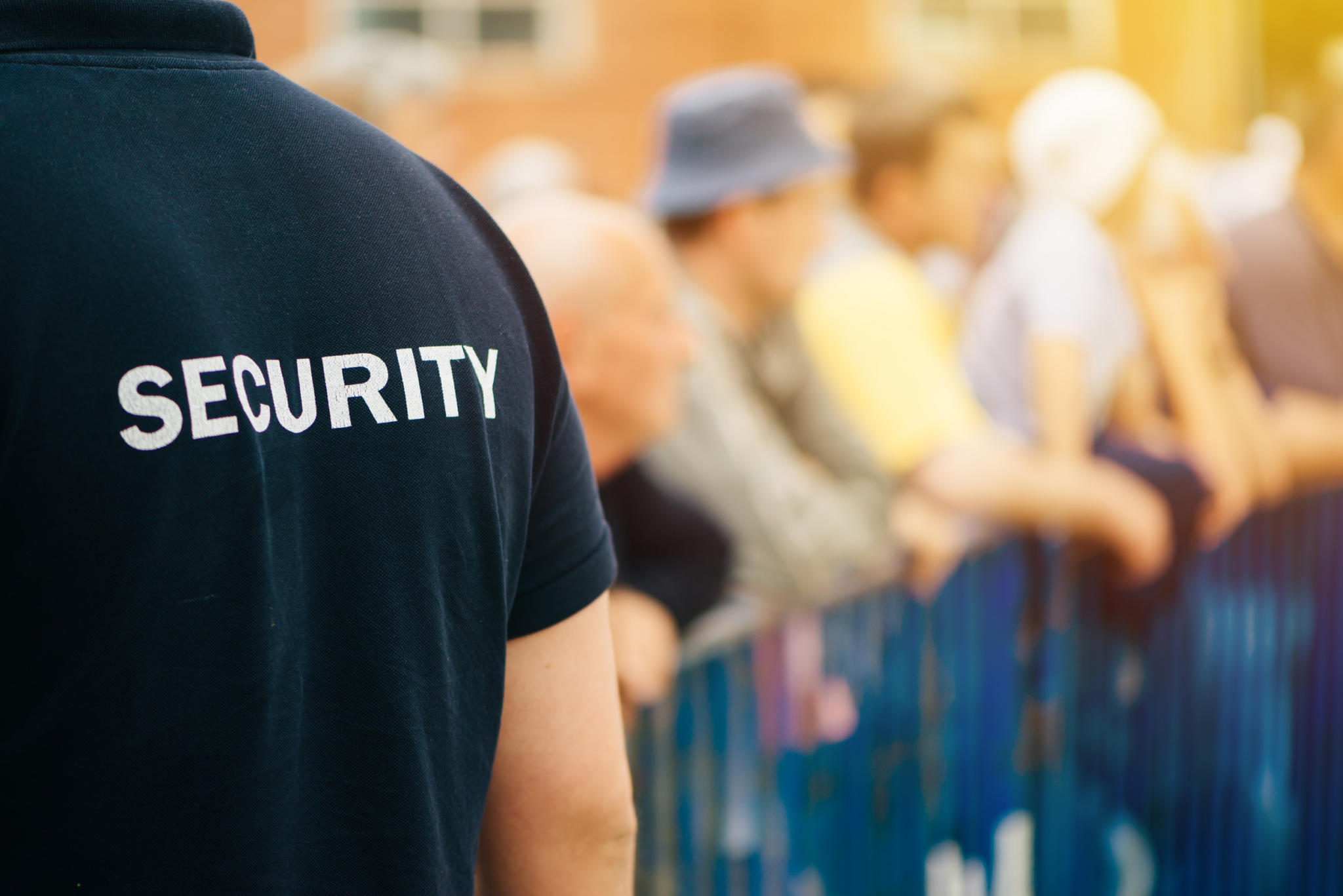 When it comes to the safety and security concept for events, the demands are high. It is important to find a reasonable and legally compliant level of safety. A certain residual risk always remains, but this can be reduced by taking appropriate precautions. We also recommend taking out organiser's liability insurance to avoid a financial disaster should the worst happen.
Comply with the relevant rules and regulations on event health & safety in your country. Draw up a list of responsible persons. Make sure that you have trained staff and evacuation assistants and that they are easily recognisable. And don't forget first aiders. Other factors to consider when thinking about health & safety in your event planning include:
Maximum number of participants/visitors
Admission and bag checks
Escape route plan and emergency lighting
Traffic routing and barriers
Youth protection measures, if applicable
Fire protection
Emergency power supply
Crisis communication
Safety training of the staff
#4: Advertising gifts for a sustainable marketing effect
Give your participants something to take home at the event to remind them later of the wonderful day. Put together goodie bags with useful give-aways in advance. Branded pads, pens or dextrose with a logo always go down well. Or impress your guests with witty postcards, USB sticks, key rings or Printed returnable mugs. Go for items that can be put to good use in everyday life when choosing the right promotional items.
Tip: As sustainability is becoming more and more important, reusable and sustainable give-aways are also a good choice. For example, have high-quality eco-pens or Printing canvas bags printed.
Offer to make the presentations of the lectures available to the participants. You will then be remembered even after the event and help visitors to review the event.
#5: Personal conclusion and feedback from the participants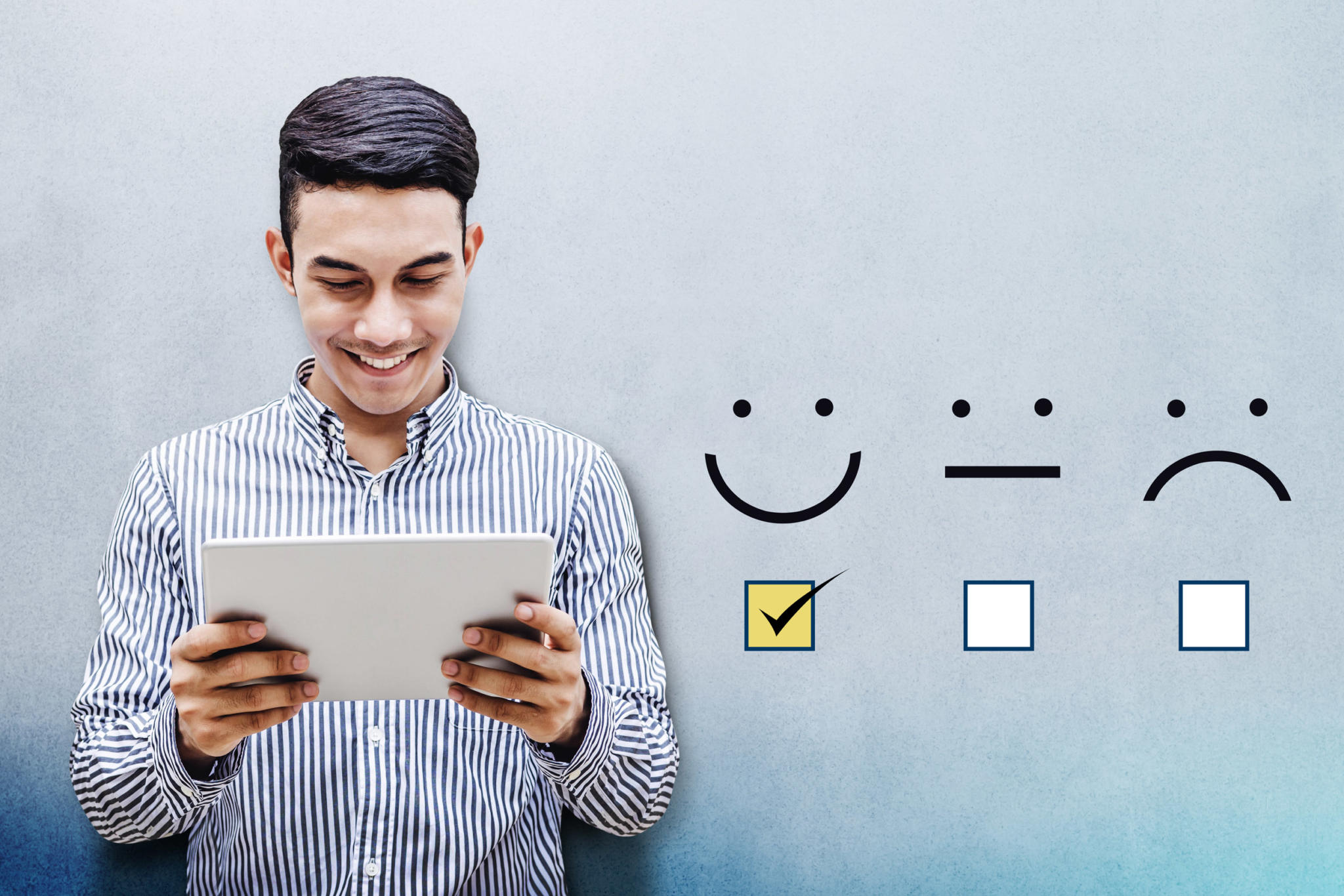 Review the course of your event for yourself, too. Learn from the experiences you had during the planning phase and on the day of the event, and make a note of where there is room for improvement. Use feedback forms to also get feedback from the partners and participants, and incorporate this feedback into your evaluation. If you are open to suggestions and tips, you can continuously optimise your event planning, because with the experience gained from one event, you can approach the event planning even more efficiently the next time.
Photo credits: MaDedee, VectorKnight, Black Salmon, igorstevanovic, sigiuz, hvostik, Doucefleur, Cookie Studio, Brian A Jackson, Rawpixel.com via Shutterstock