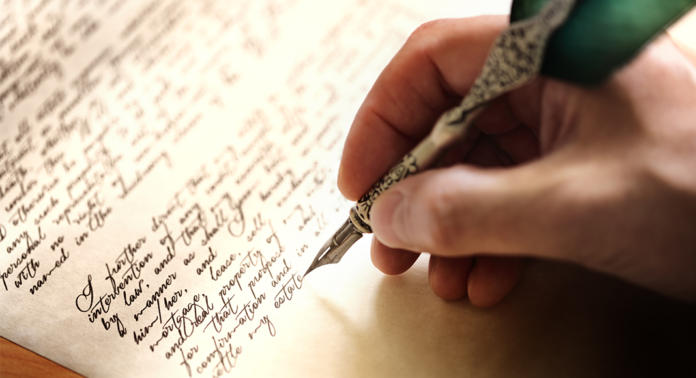 Whether invitations, diplomas or important documents, the highly popular cursive fonts add some elegance and style to your design projects. The following selection represents a broad range of cursive typefaces. And what's best: They are free and quick to install.
Typing over handwriting: In the age of tablet computers and smartphones, the art of writing letters has long been fading. Electronic messages have replaced classic handwritten correspondence. Parents and teachers bemoan that few children today have a nice (or at least legible) handwriting.
Since trends are often followed by countertrends, the interest in beautiful handwriting has emerged again in the digital communication age. Calligraphy and hand lettering are a hot trend. Special occasions such as weddings, anniversaries, big birthdays or Valentine's Day call for an extraordinary font. If you are not skilled in the art of cursive handwriting or need huge amounts of printed material, you are lucky to have access to many great-looking fonts. Below, we have put together a small selection of the best cursive fonts.
Tip: We have checked the commercial availability of all fonts, but we cannot warrant this. So please check out the font license information and notes on the website you are downloading your font from.
Free cursive fonts – free for commercial use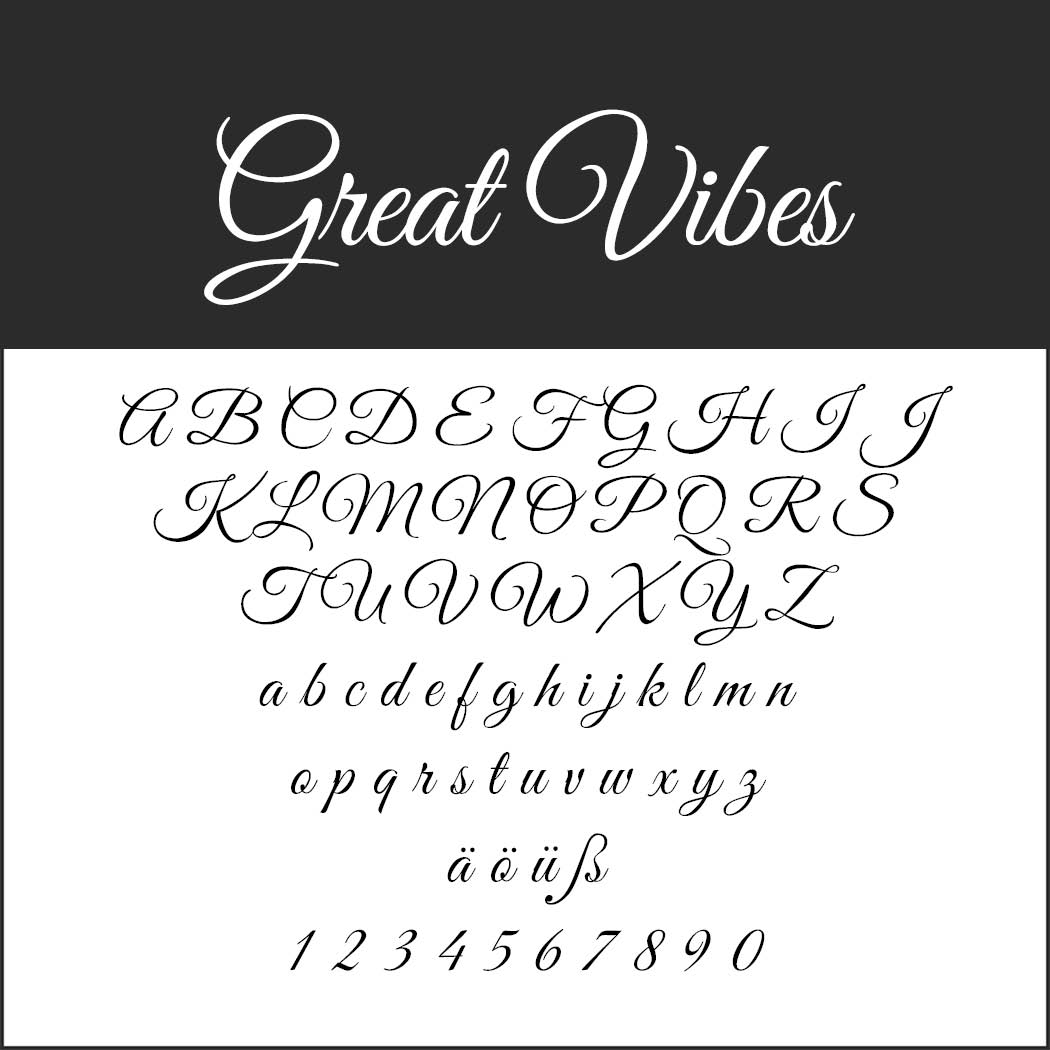 Great Vibes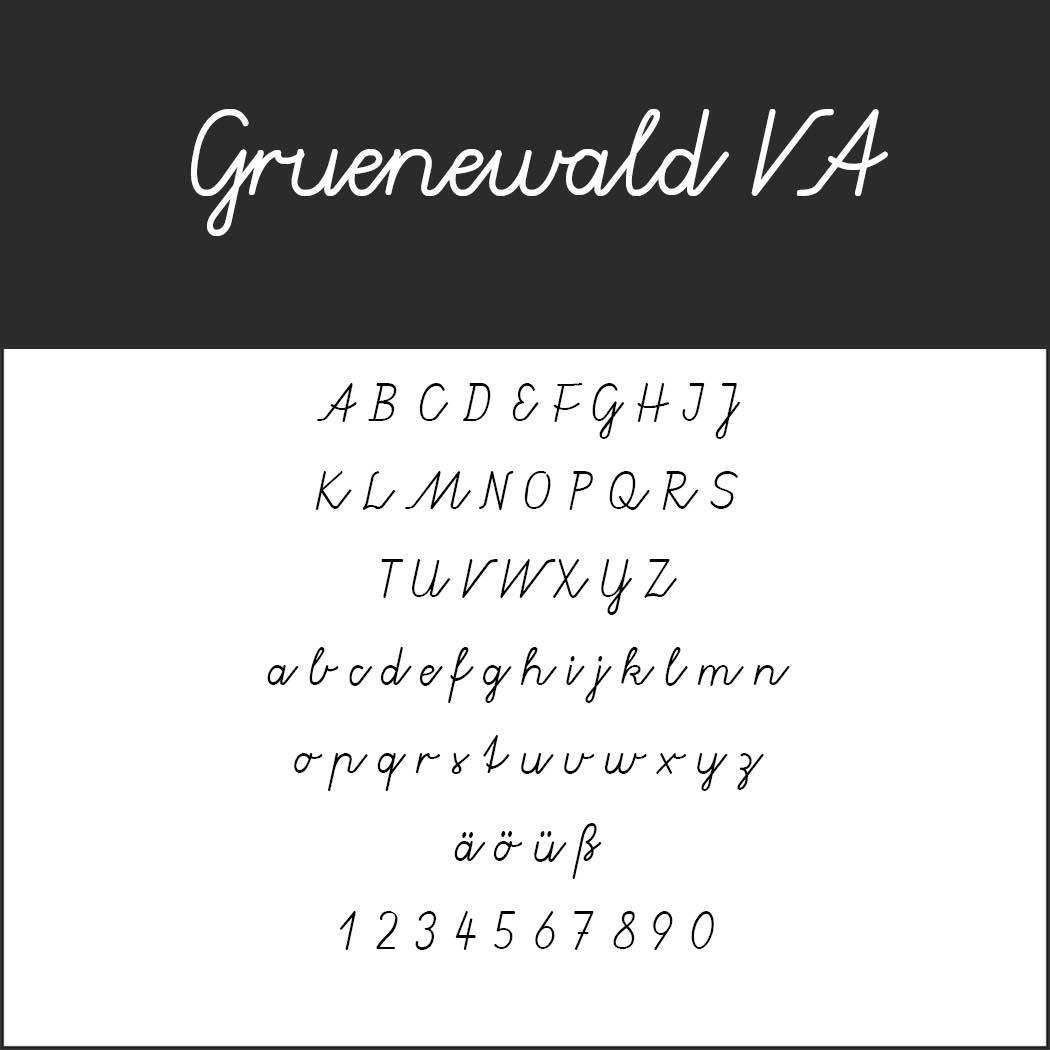 Gruenewald VA
License: SIL Open Font License (http://scripts.sil.org), readme file in the .zip folder
Download: as a .zip file
Font format: TTF
Design: 2009 by Peter Wiegel, based on the font design of Dr. H. Gruenewald (peter-wiegel.de)
License: SIL Open Font License (http://scripts.sil.org)
Download: as a .zip file
Font format: TTF
Design: Nick Matavka
License: SIL Open Font License (http://scripts.sil.org), readme file in the .zip folder
Download: as a .zip file
Font format: TTF
Design: 2011 by Vernon Adams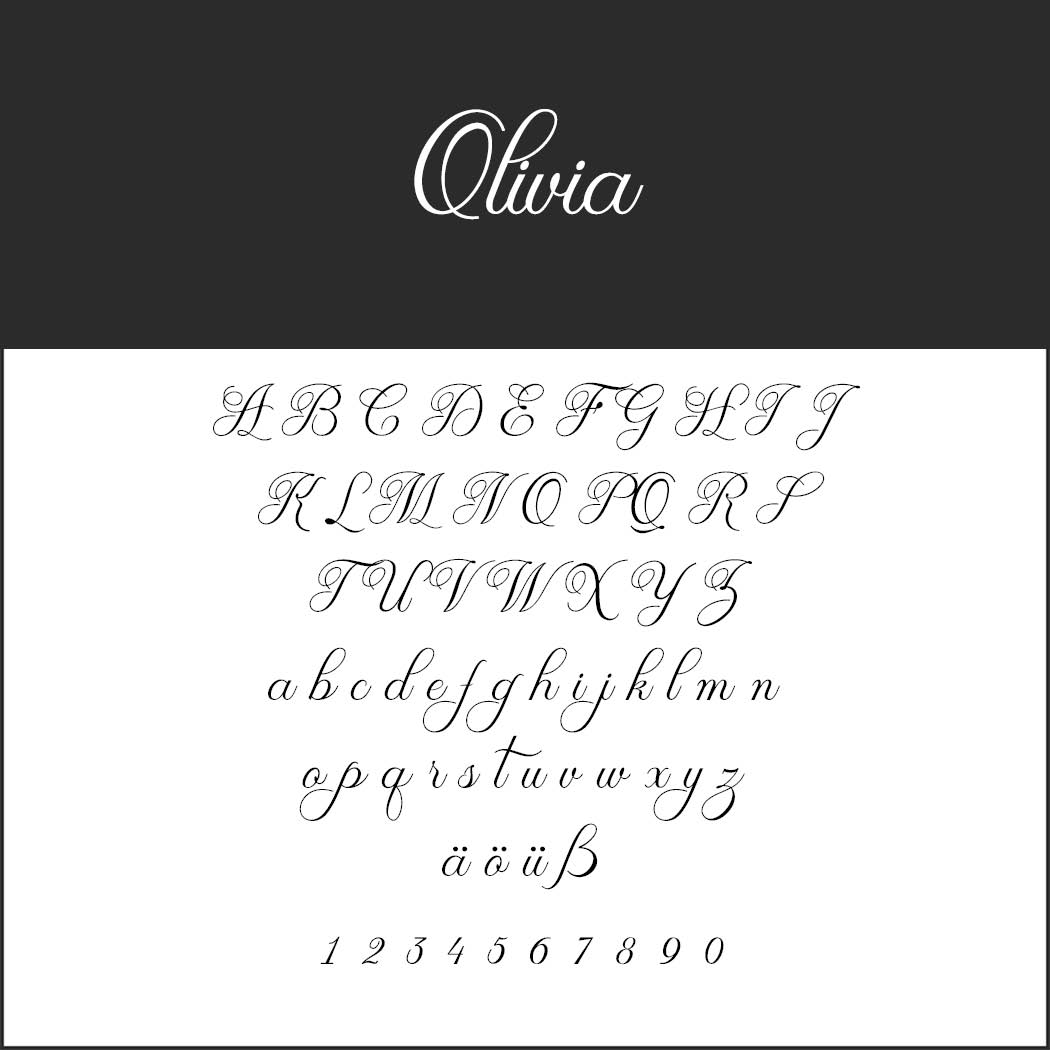 Olivia
License: For private and (limited) commercial use (https://fontbundles.net/license), readme file in the .zip folder
Registration required, download as a .zip file
Font format: TTF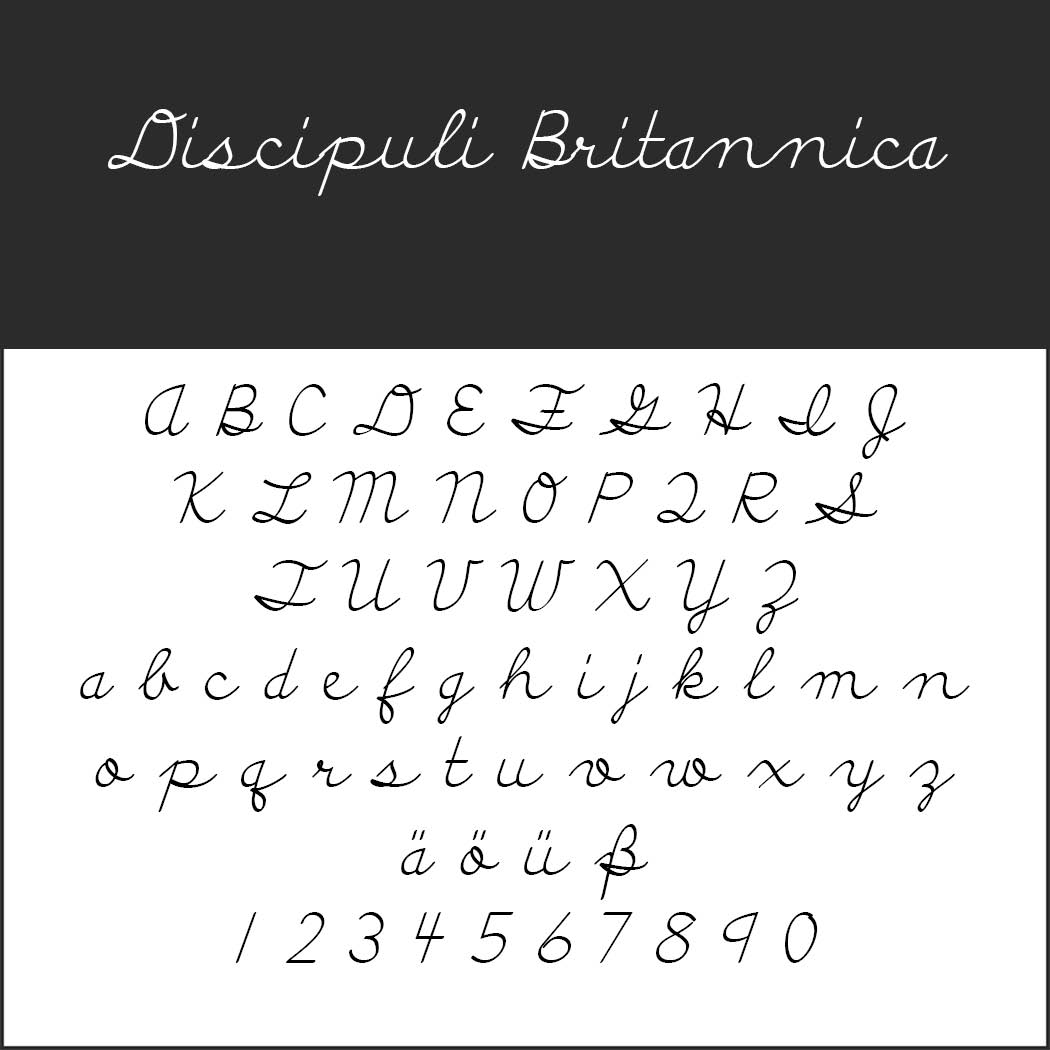 Discipuli Britannica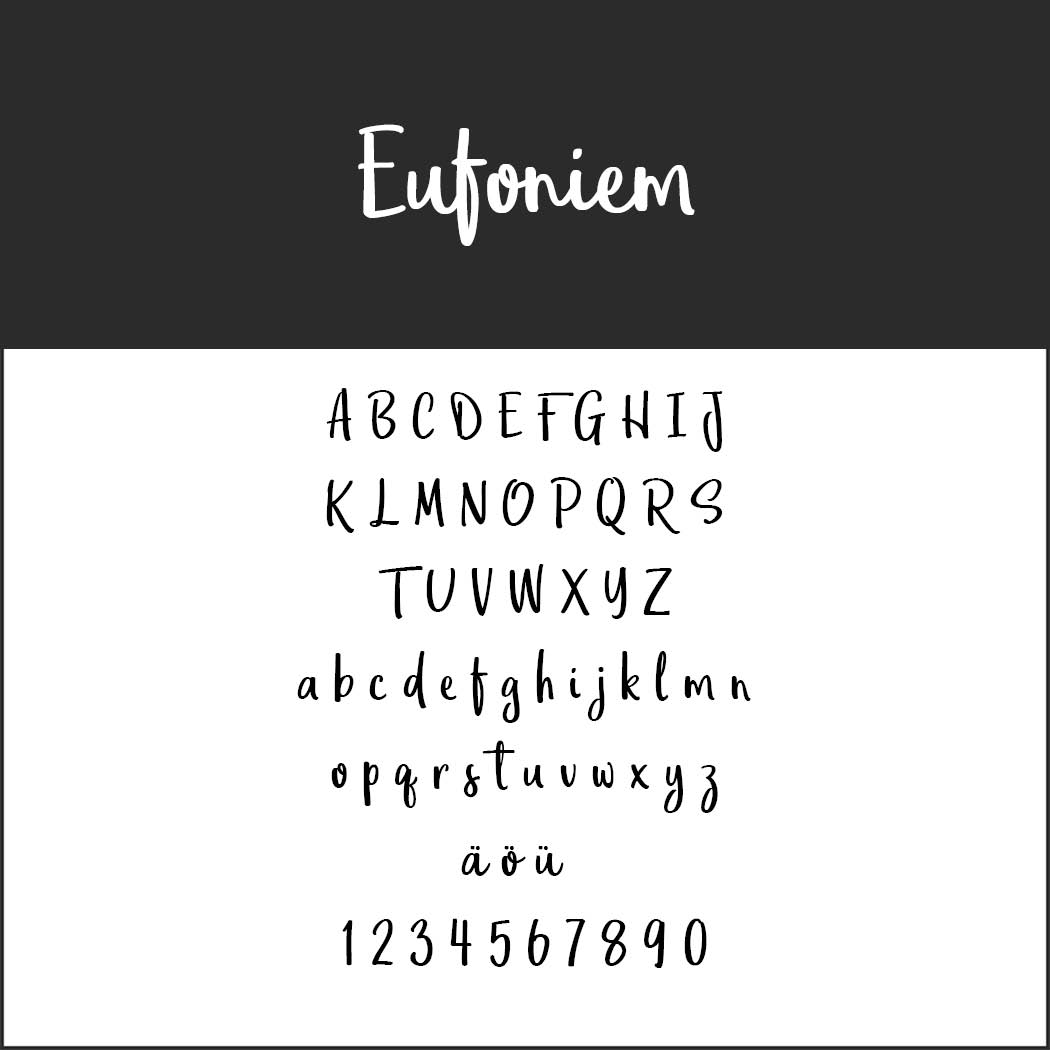 Eufoniem
License: For private and commercial use, readme file in the .zip folder
Download: as a .zip file
Font format: TTF
Design by Locomotype (http://locomotype.com/)
Discover more cursive fonts in our other font selections:
Image source: Brian A Jackson, Shutterstock