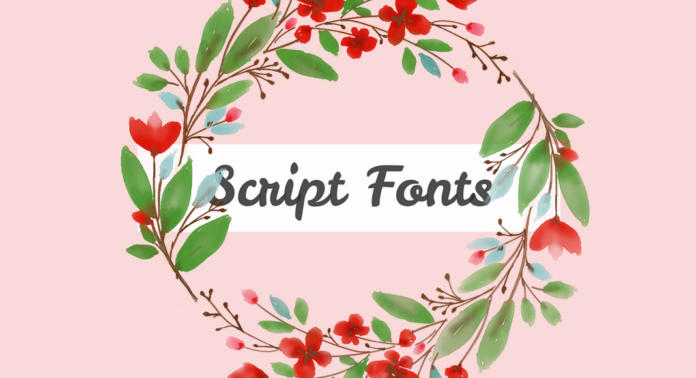 Although free fonts are abundant on the internet, not all fonts are equally well suited for professional uses. We present ten free script fonts by Google which will wow you.
Script fonts have been around as a popular design feature for quite some time. Some cursive fonts are reminiscent of the art of calligraphy whereas others mimic a person's handwriting. Most script fonts have an unmistakable look and are therefore ideal to add a personal touch to design projects. We present ten hot script fonts by Google which you can download and use for free.
1 Delius, the handwriting font
Delius is a comic book lettering typeface whose flow imitates the movements of handwriting. A big round marker was used for Delius's stroke and style. The upright font has relatively large x-heights to assure good legibility also in small font sizes. By the way, Delius has a sister named Delius Swash Caps with slightly more ornate cap shapes.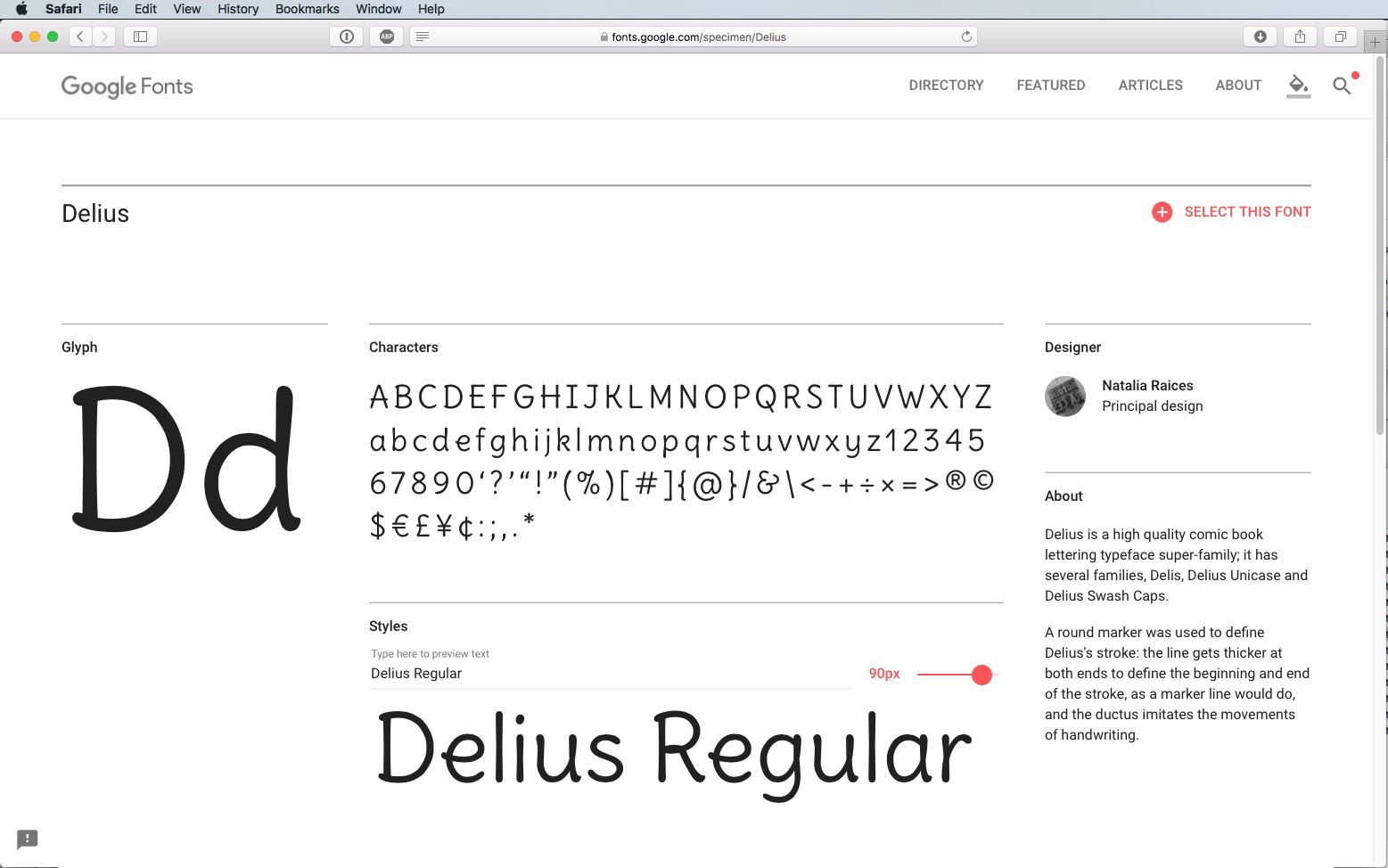 2 Fredericka the Great, the classic font
Fredericka the Great is a fancy sketch font based on a classic serif typeface. Its deliberately inaccurate strokes combined with the shading are reminiscent of hand-drawn sketches. Designed by Tart Workshop, Fredericka the Great marries neoclassical elegance with unruly creativity.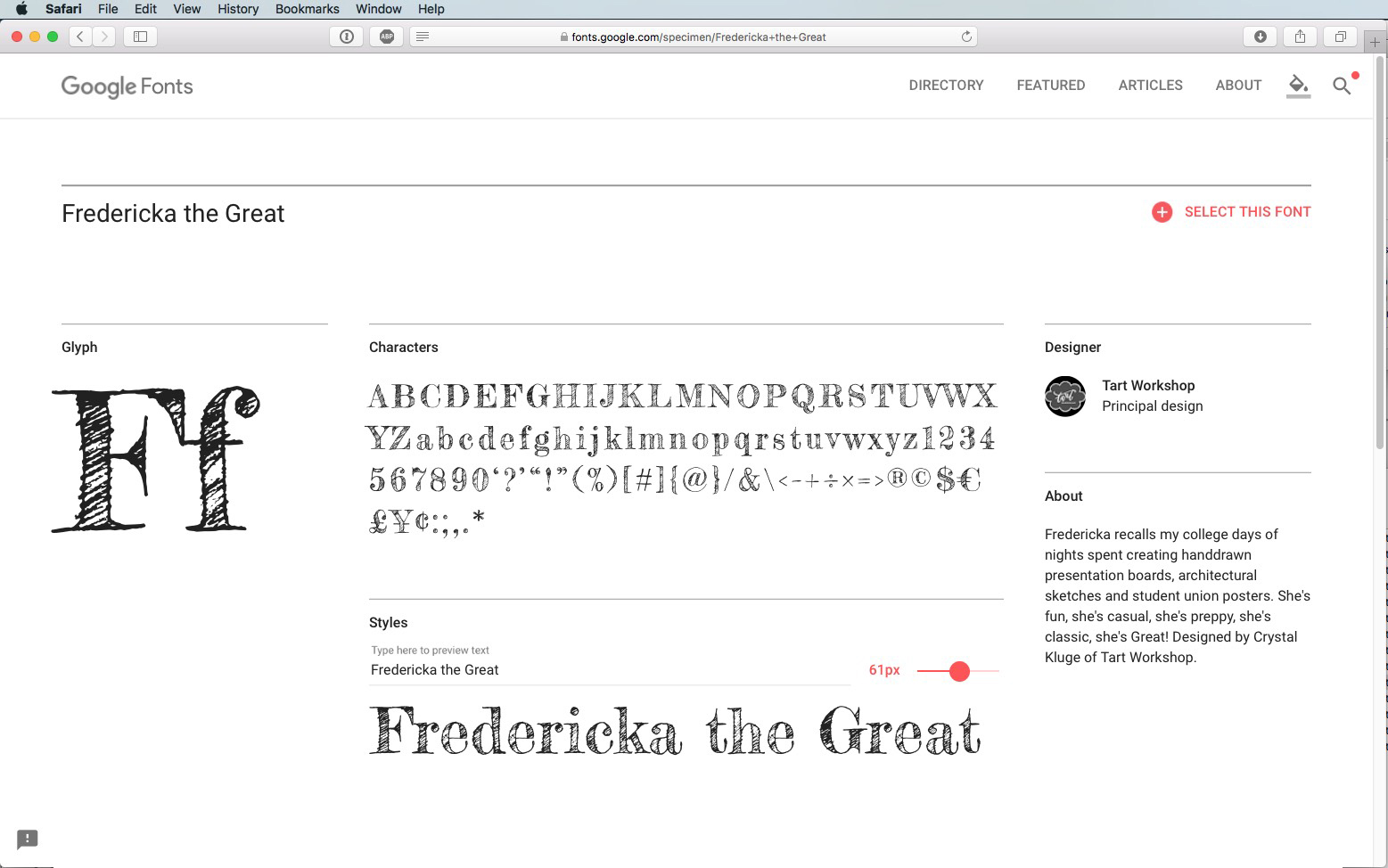 3 Leckerli One, the fat font
Leckerli One, designed by Gesine Todt, is a fat cursive script that is easily legible despite the thick lines. Its inspires with irregular brush shapes and cheerful loops.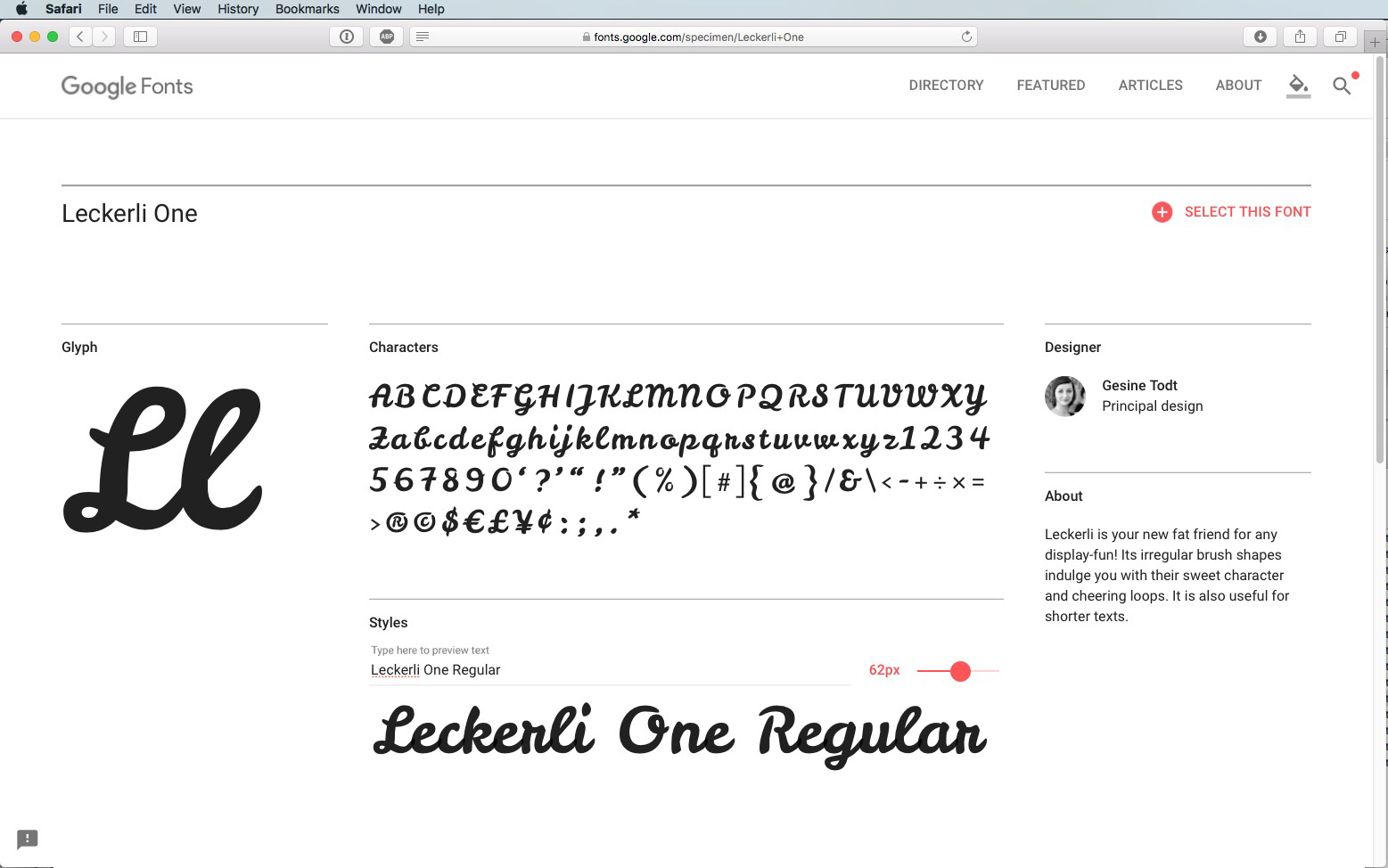 4 Rochester, the Art Deco font
Inspired by the Art Deco era, the designer of Rochester has created an upright handwritten font with stylish calligraphic forms that take you back in time.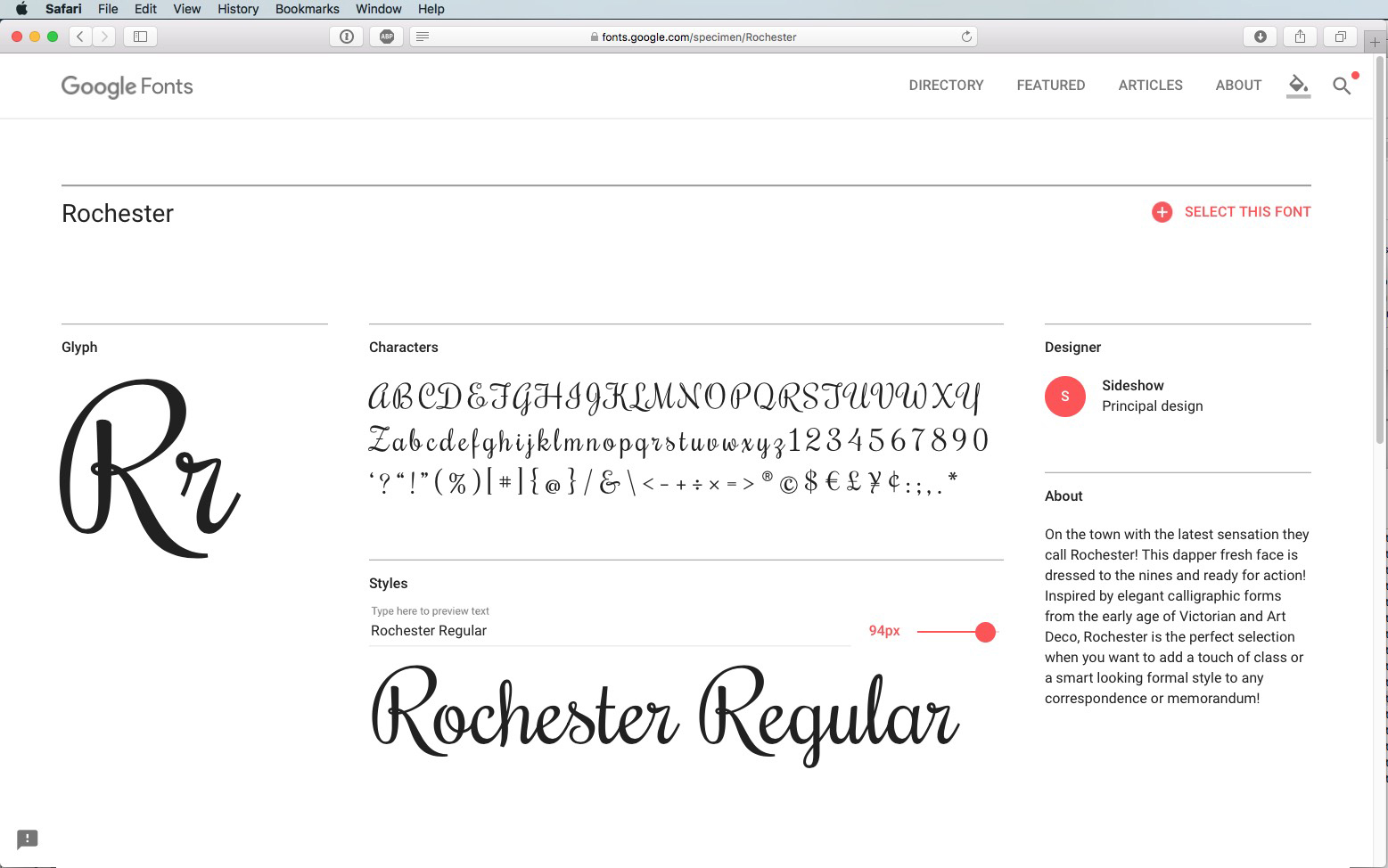 5 Stalemate, the carefree font
Stalemate by Jim Lyles is a calligraphy font that makes a bold statement in any design project. The x-heights are relatively small compared to the caps. Combined with delicate lines and curves, this does not add to the font's legibility in small sizes. However, Stalemate is a great choice for presentations or decorative elements and exudes a sense of confidence with its vintage flair.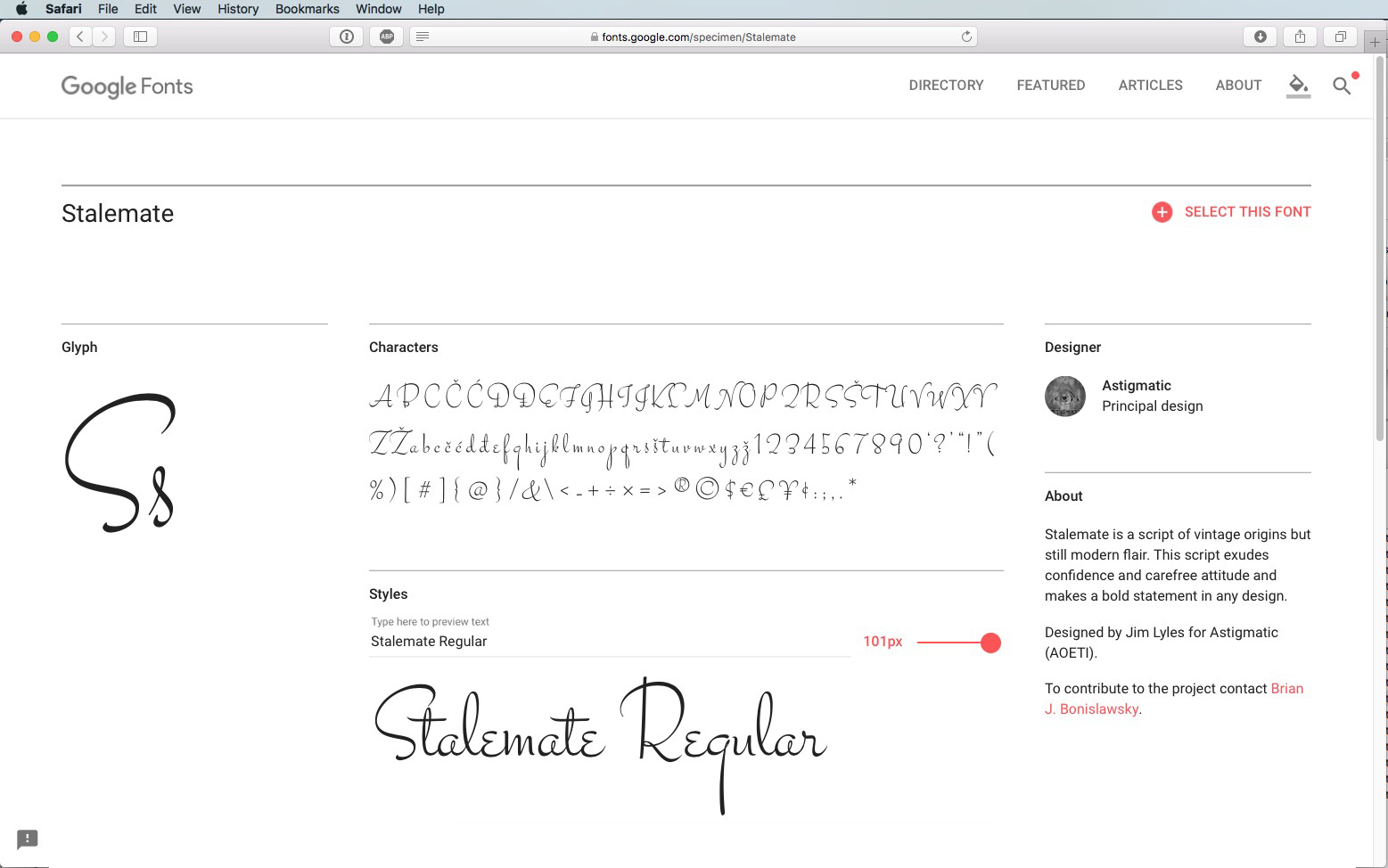 6 Yellowtail, the old school font
Yellowtail has a strong brush stroke and a unique character. The "e" looks a bit out of place in the otherwise harmonic typeface. But once you have got used to it and don't mind manually adjusting the distance between certain letters, Yellowtail is a good choice to spruce up your design projects.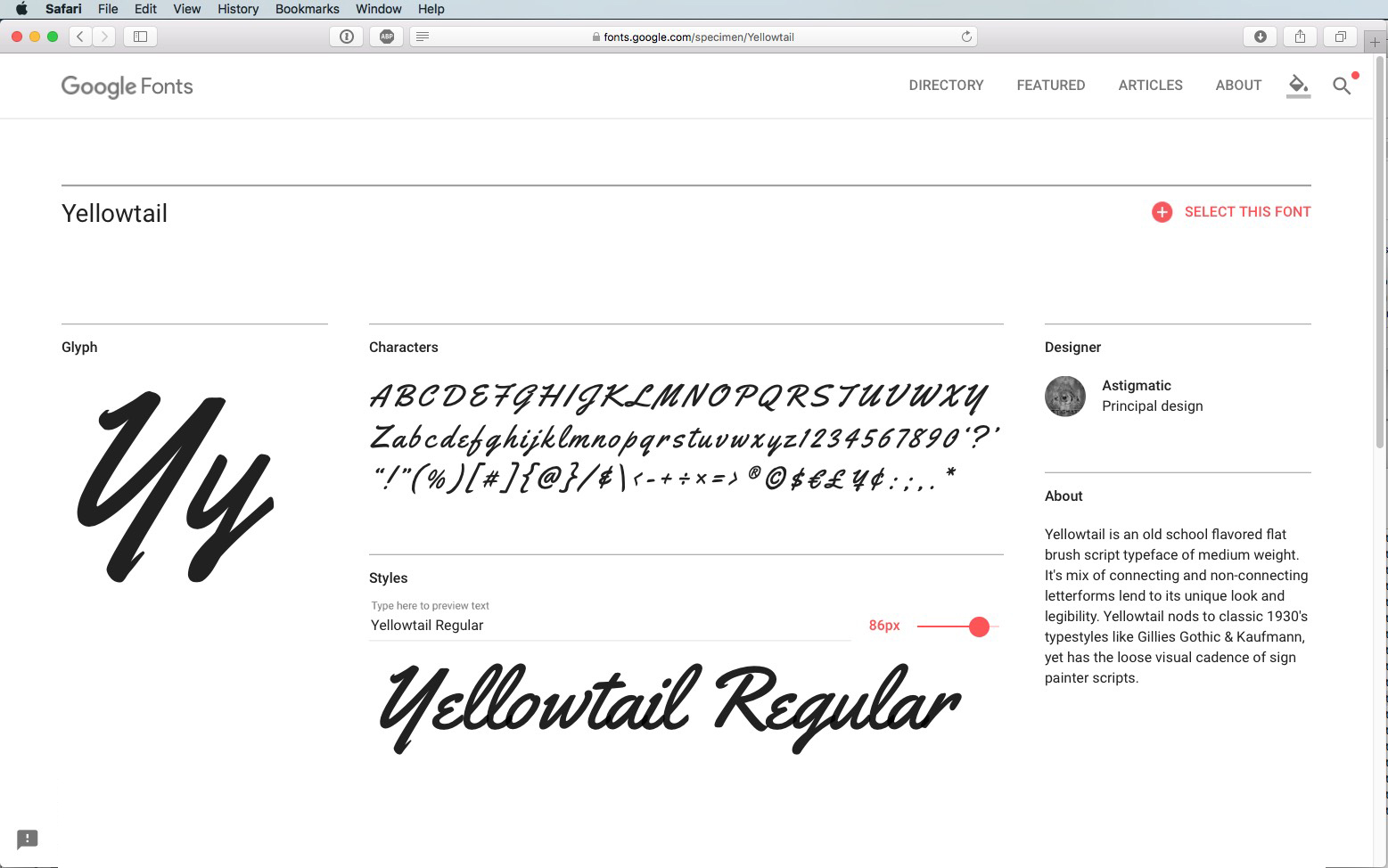 7 Dancing Script, the lively font
Dancing Script is one of the few scripts available in bold and regular font weight. It owes its name to the bouncing effect of its letters without a consistent baseline. The capitals descend slightly and the lower-case letters seem to "dance" on the baseline. Also, the x-height of the lower-case letters changes size – just enough to create a lively bouncing effect but not too much as to be distracting.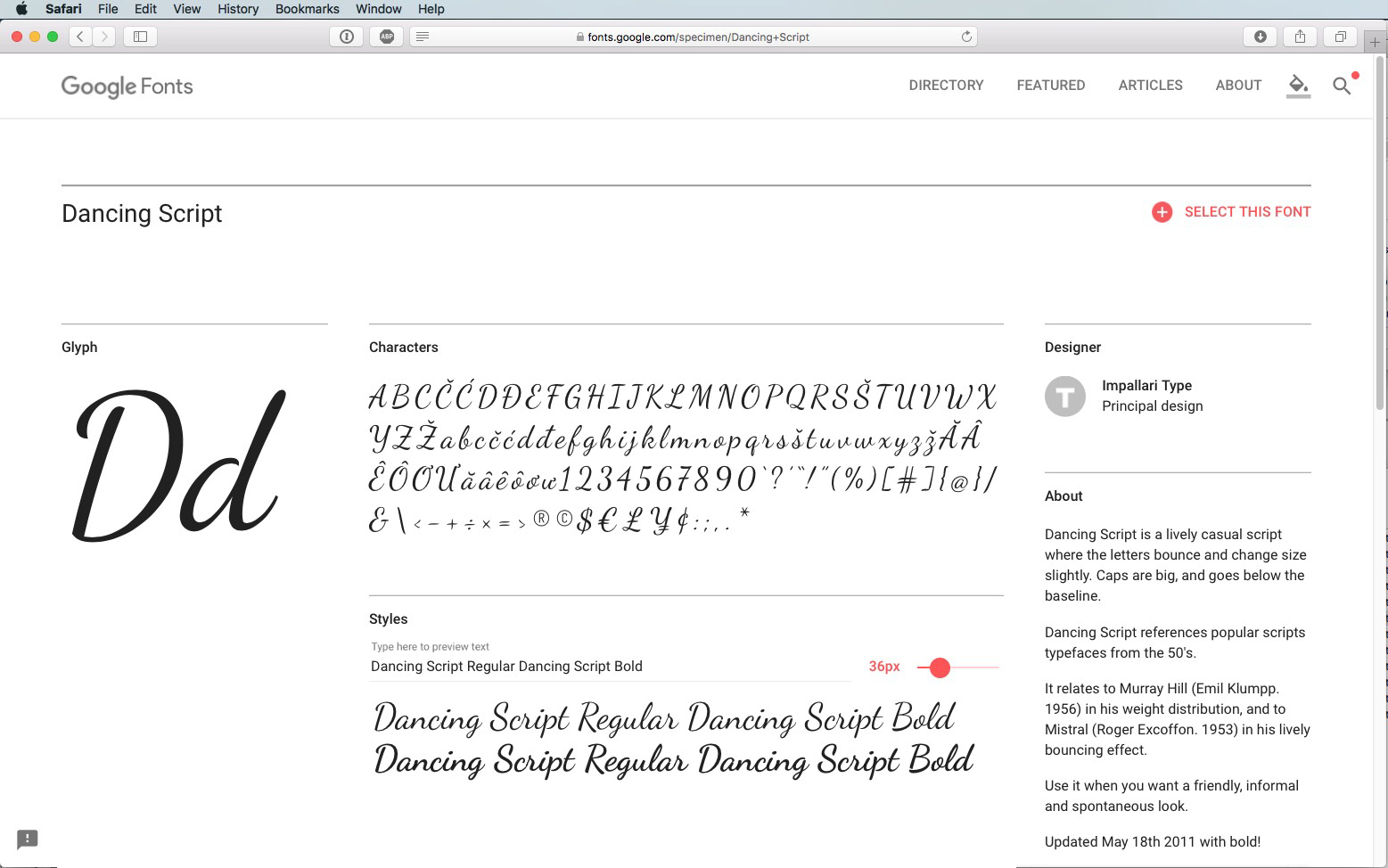 8 Alex Brush, a child of the 50s
Alex Brush is a beautifully flowing brush font that has been around for some time. It includes some whimsical details, has short ascenders and descenders to allow good legibility also in small sizes. It is a versatile, dynamic font which is ideal for a wide range of applications.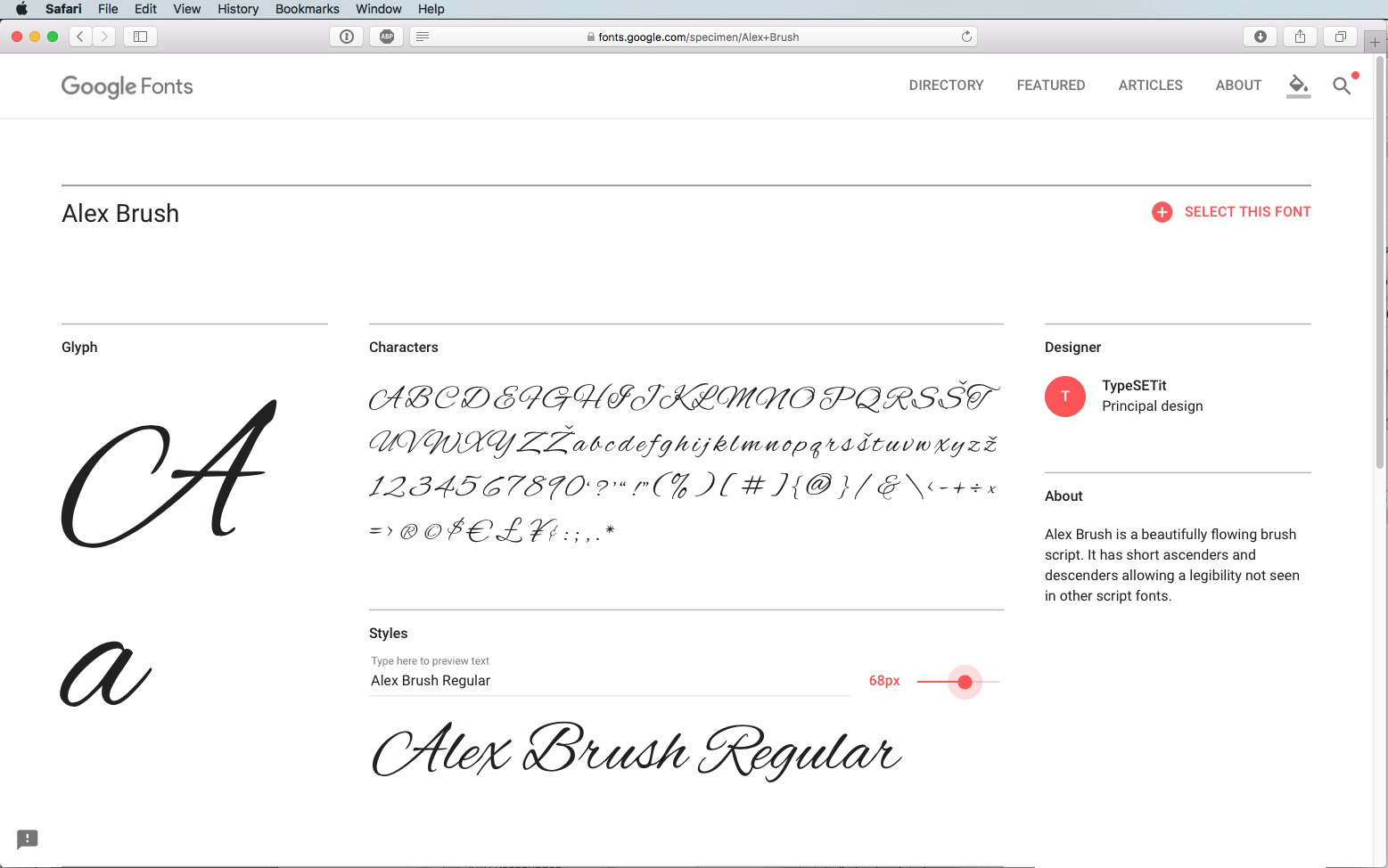 9 Cedarville Cursive, the authentic font
Cedarville Cursive by Kimberley Geswein is a perky handwriting font that has a spidery look and inspires with its edgy style and irregular curves. Whether you can nail the desired effect with this font largely depends on the letters used. Some upper-case letters don't blend in harmonically with the rest of the font despite all efforts, whereas others make a good impression and are easily legible.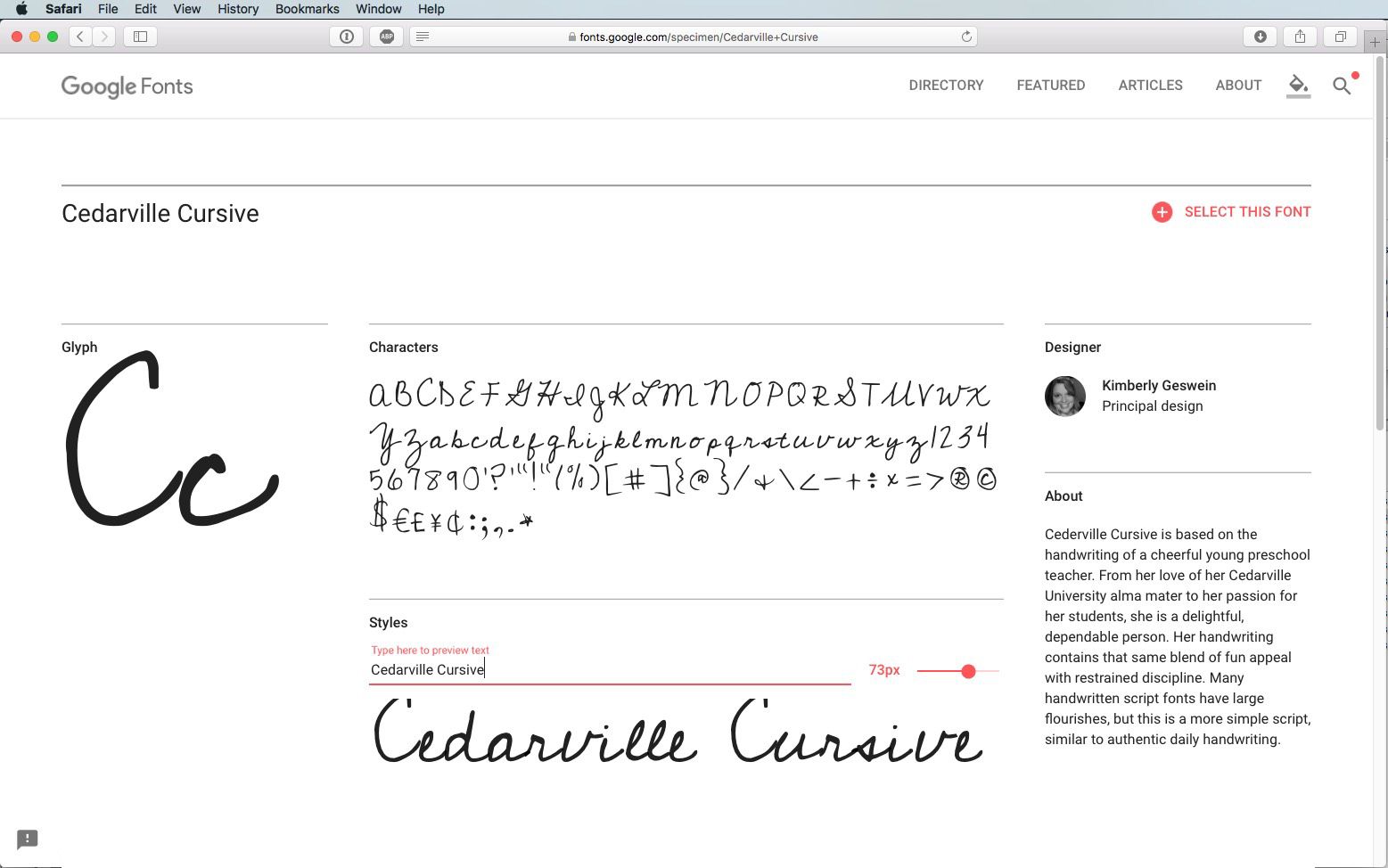 10 Clicker
Clicker has a classy drawing pen character with little variations in line width. Elegant yet bouncy, the script has a lightweight appearance of distinguished restraint – a good choice for adding a personal touch to elegant design projects.