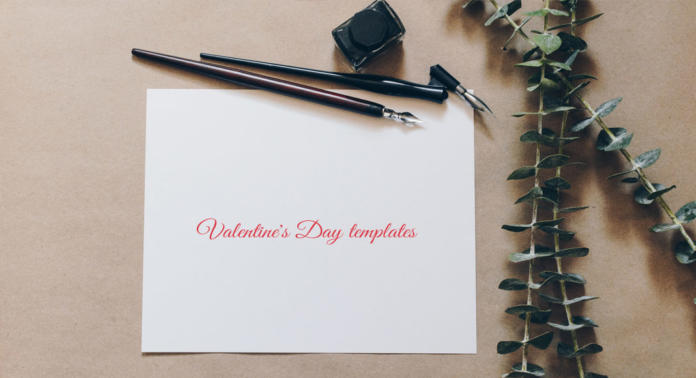 The day of hearts is an ideal opportunity to promote your business. We have put together some useful tips how to make the most of V-Day. We provide free Valentine's Day templates to get you started.
You really can't go wrong with flowers or a box of chocolates. But there are plenty of other gift ideas for Valentine's Day. Each year consumers spend record amounts on candy, cards and more for friends, family and co-workers. It is all about getting creative and making them take notice of your business. We give you some tips on how to achieve this. Read on to discover our round-up of free Valentine's Day templates.
Contents:
How to get the most out of Valentine's Day
Those newly in love usually put a lot of time and effort into finding the perfect Valentine's Day gift for their sweetheart well in advance of the special day. Most people, however, get their significant other the same old gifts every year or simply forget the event unless reminded. This target audience is highly receptive to new gifting ideas, reminders and last-minute gifts. Businesses can let this circumstance work in their favour.
Unique Valentine's Day gifts
Many people are struggling to find something special for their loved ones, especially in long-term relationships. Desperate for unique gifting ideas, they are grateful for suggestions how to make their significant other happy. So you have to get creative and think out of the box to find a romantic angle to highlight your offering for Valentine's Day.
Browse through your inventory to identify products or services that could be infused with the spirit of Valentine's Day. Even things that may seem unsuited at first can be turned into a romantic gift when promoted the right way: Tell a relevant story, combine it with a matching product or add a Valentine's Day themed freebie (see below).
Inventiveness is key here: The more unique and unusual your suggestions, the better the chances of reaching customers who haven't purchased a Valentine's Day gift before.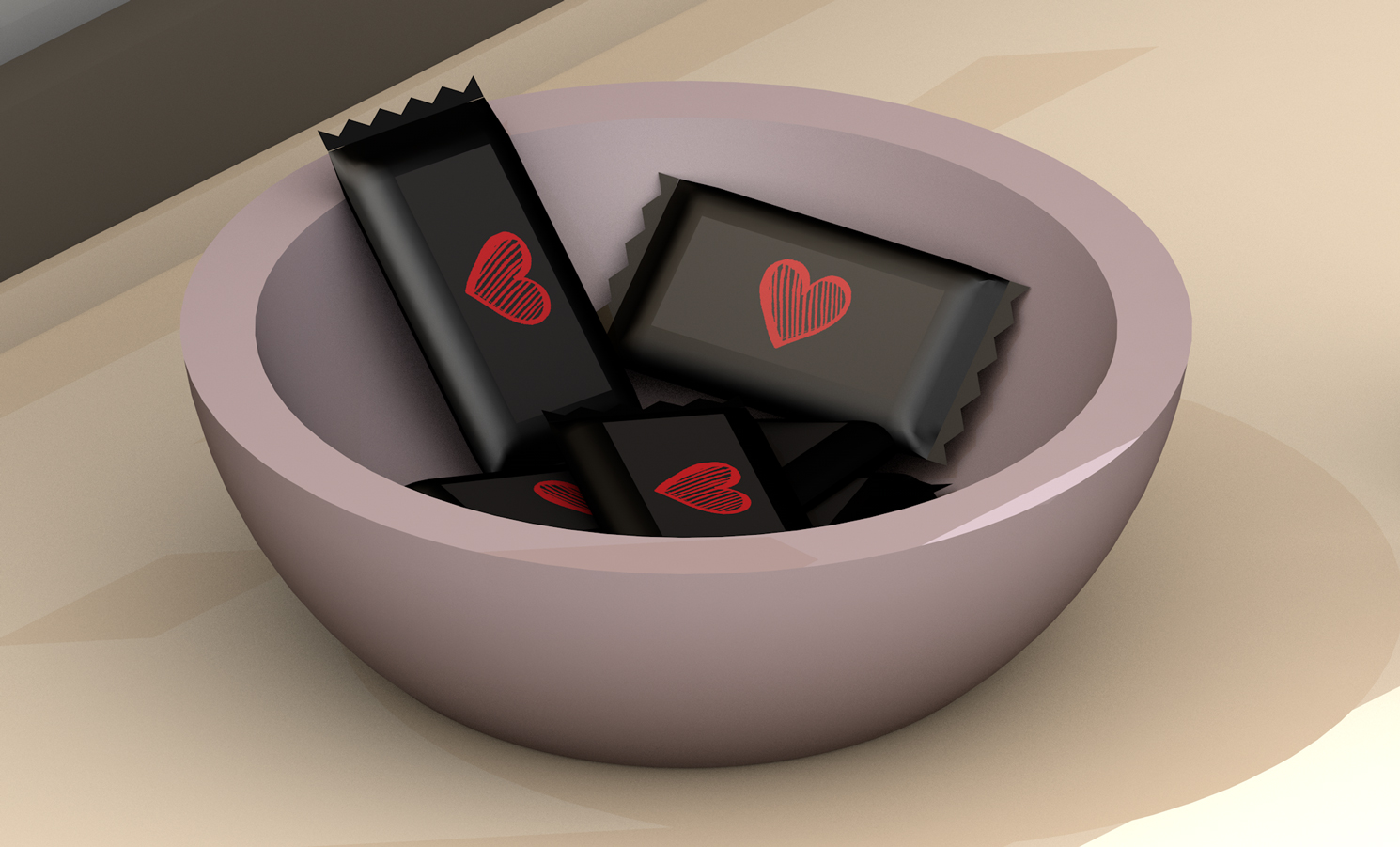 Last-minute gifts
Many Valentine's Day shoppers procrastinate and rush out to buy a gift at the very last minute. Make it easy for stressed out customers by providing small gifts they can pick up in-store or offer gift cards to delight their Valentines.
Send a reminder
Your customers will appreciate a timely reminder that Valentine's Day is around the corner. An e-mail campaign is an effective way to give your customers a nudge and present your special Valentine's Day offer at the same time. Even if you don't sell traditional Valentine's Day products, this is a good opportunity to get your customers' attention.
Printed products suitable for Valentine's Day
Printed products which can be personalised and branded are a unique way to show loved ones, customers, staff and business partners how much you appreciate them. There are many different uses for printed products on Valentine's Day.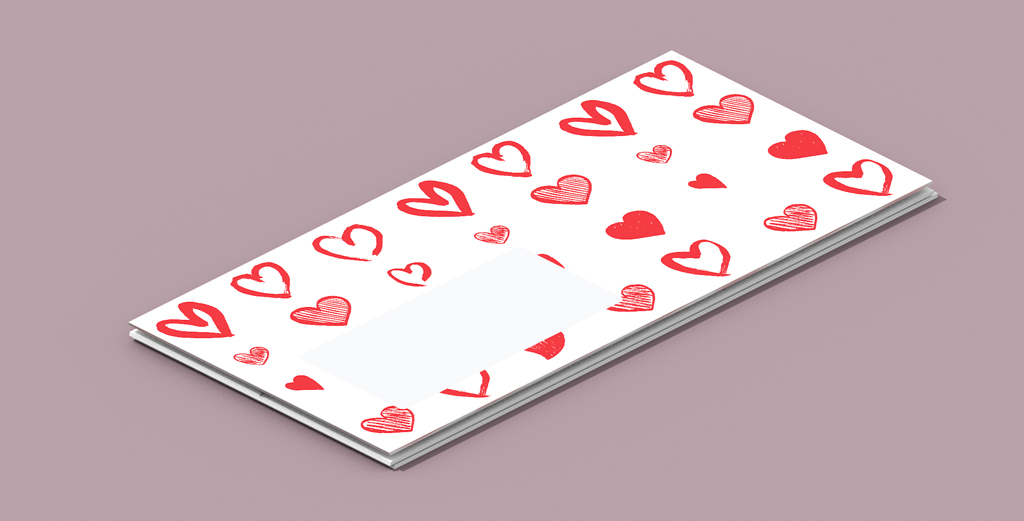 Send Valentine's Day greetings
Valentine's Day is a great opportunity to remind customers of your company and enhance brand awareness. Direct mail is better than sending e-mails that go straight into the spam folder. An eye-catching postcard design, for instance, is a great method to highlight your Valentine's Day special. An envelope featuring a subtle Valentine's Day design is another option for businesses to attract attention.
Create attention at the POS
Whether it is a Valentine's Day menu in a restaurant or a hand-crafted gift for a special someone: Products have to be noticed in order to be purchased. Displays and table talkers based on one of our templates or fully customised are among the easiest and most practical solutions available. They effectively grab attention and are easy to reposition and store after the campaign.
Customers from the hospitality sector can choose from a selection of different table talkers. They are best set up about three weeks in advance of 14 February. We provide table talkers in prism shape as well as square, hexagonal, cylinder and pyramid shapes. All these table talkers also look great on sales counters. The standard counter display is another product designed specifically for this type of application.
Helium filled heart balloons are visible from a distance. Their shape tells customers that this is the place where they can find a suitable Valentine's Day gift. Branded in a subtle manner, the balloons can even be a present in themselves. Upon approaching your stand, people will also notice your Valentine's Day flyers.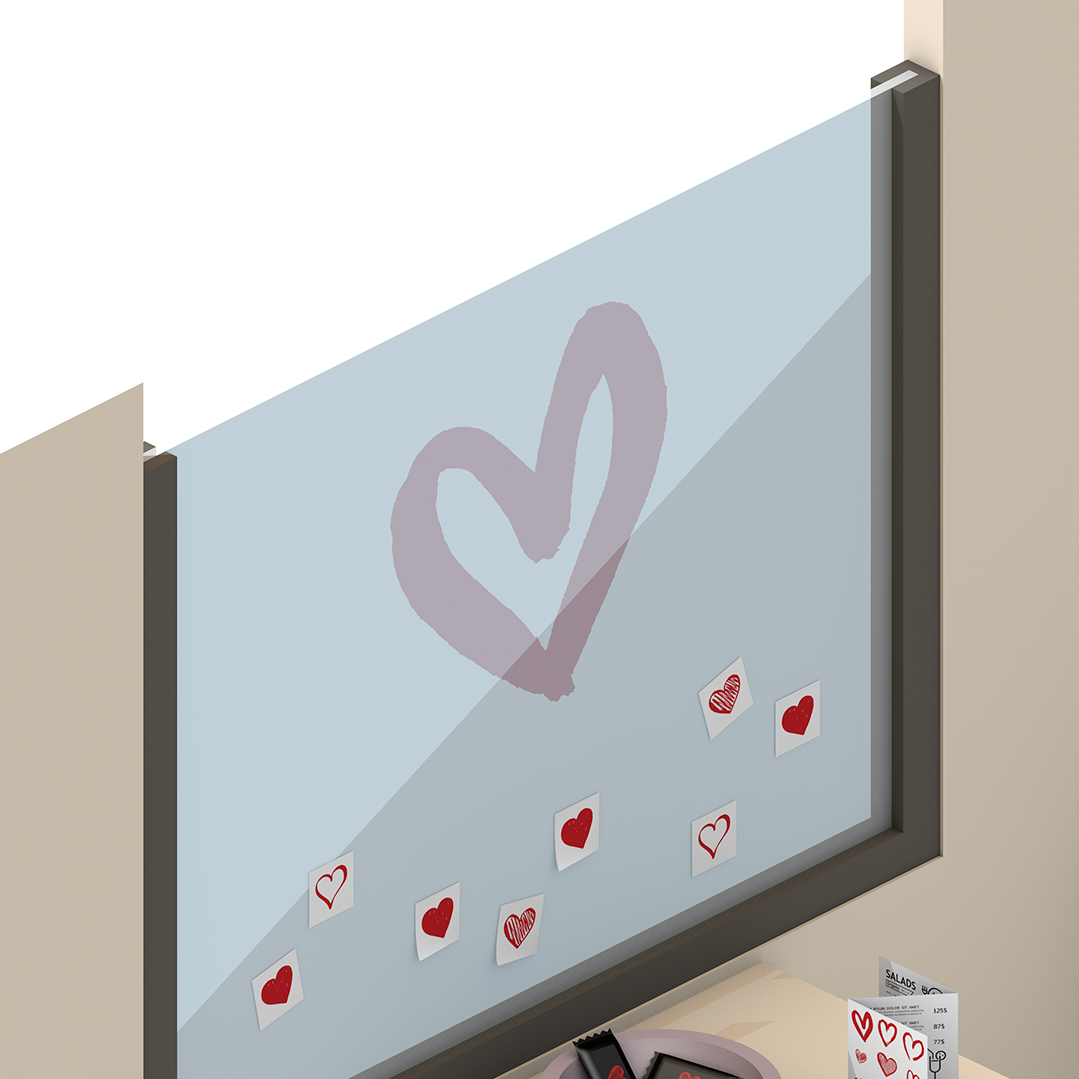 Giveaways with multiple functions
Small gifts are a good way to nurture both friendships and business partnerships. Heart-shaped sticky notes, stickers and window stickers are nice giveaways with product purchases, optionally presented in a tasteful bag or gift box. If you keep the company logo subtle, the giveaway can even be part of the actual gift. The same holds true for fruit gums and mini chocolates. Your customers will be grateful for small gifts like these, especially when the package is adorned with a catchy slogan.
Displayed in large numbers, these cute mini gifts moreover draw extra attention to offerings placed in the vicinity.
A gift card for any occasion
Gift cards are perfect for last-minute shoppers and spontaneous purchases. You can't go wrong with gift cards as a flexible and practical gift the giftee can spend anyway they please. A printed gift card boasting an eye-catching design can create a big impression. Postcards or plastic cards can be used for this purpose. The latter can be combined with matching card holders or sleeves that can be personalised, too.
Valentine's Day: How to design templates
Creative minds make their own Valentine's Day designs. If you are not a talented graphic design artist, you can commission our design service or use one of our free templates. The design should incorporate a Valentine's Day theme and be tailored to the target audience and company.
Moreover, a matching font goes a long way in creating a consistent look. Make sure it goes well with the font used in the template. You can go for a rather neutral style or take a more romantic approach – it's Valentine's Day after all. View our font selection Free Fonts for Valentine's Day to find suitable fonts for the day of love.
Apart from the design, the substrate is important to nail the perfect result. Only choose high-quality paper and cardstock. Avoid standard quality stationery and envelopes for direct mailing but opt for premium letterheads and envelopes instead.
Valentine's Day: Download free templates
We have prepared various templates for you so you can start creating awesome V-Day designs straightaway. You can either keep the layout unchanged and just insert custom text or you can change colours or designs. This way you can use the template on other occasions, too.
Our templates are available in three different styles. The individual designs are available for all products so that you can create matching items for Valentine's Day.
There are two different file formats:
InDesign (indd): Texts and modifications are entered directly in the layout program and then exported to a print-ready PDF. For information on artwork requirements, visit our Support Center.
PDF: This is the simplest solution if you want to add something to the finished product by hand. If you aren't a Creative Cloud subscriber, you can resort to PDF editors which can be a bit tricky sometimes. Read the article "How to edit PDF files" for more information.
DL envelopes
A professionally designed envelope is sure to stand out among the pile of mail in the recipient's letter box. Whether you use these envelopes yourself or sell them to customers, attention is guaranteed with these eye-catching Valentine's Day designs. Envelopes (DL) are the matching product in the Onlineprinters shop.
Gift cards
Gift cards are very versatile and can also be used on other occasions when modified accordingly. Our templates are in DL format to fit in the matching envelopes.
Flyers (DL) are the matching product in the Onlineprinters shop. They are used to print gift cards on cardstock with the corresponding paper weight.
The back of the gift card can be designed to your preferences. Below we present two examples of gift cards you can offer in your store.
Prism table talkers
These table talkers are an effective brand ambassador for the day of love when placed on a sales counter or restaurant table. Prism table talkers in small sizes are the matching product in the Onlineprinters shop.
Heart balloons
The shape says it all. Add a custom imprint to stay in your customers' minds.
Heart balloons printed on one or both sides are the matching product in the Onlineprinters shop.
Heart-shaped sticky notes
Sticky notes are products of high practical value everyone has use for. And since a pad of sticky notes usually lasts some time, your marketing message, too, will stick around for quite a while.
Die-cut sticky notes (heart) are the matching product in the Onlineprinters shop.
Fruit gums
Everyone loves a pack of tasty fruit gums. With a variety of cute designs to choose from, they make coveted Valentine's Day treats. A big plus: Fruit gums don't melt easily which makes them ideal as gifts throughout the year.
Fruit gums are the matching product in the Onlineprinters shop.
Mini chocolates
Double your sweet impact with a romantic imprint: Mini chocolates branded with a logo are popular giveaways and cute decorative elements.
Personalised mini chocolates are the matching product in the Onlineprinters shop.
Postcards
And finally the postcard, a Valentine's Day staple. We provide three A6 template designs for Valentine's Day. You can either customise the back, add standard lines for the recipient or leave it blank.
Go to the Postcards. section in the Onlineprinters shop for the corresponding product configuration options. Of course, you can also use the design templates to print exclusive postcard versions.
Images/Graphics: by Pixabay and Pexels