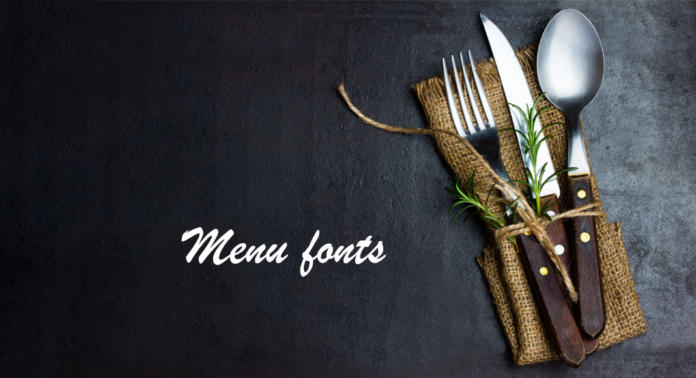 Food, as we all know, should be a treat for the eyes as well. The more appealing the design, the more appetising menus are. We have rounded up a selection of delicious free menu fonts for you.
A well-designed menu creates a powerful first impression and boost your patrons' appetite. This means that the menus have to look appetising and should be designed to emphasise the flair of the place to achieve the desired impact.
Menu typography
Besides size and paper type, the graphic design of the menu is important to create a stunning look. Typography is crucial in this context. The fonts you use in your menu have to be consistent with the ambience of your restaurant to appeal to your guests. The Great Victorian font is ideal to advertise the offering of a British tea lounge and Pinyon Script is the right choice for a fine dining establishment. The patrons of a hip cocktail bar in contrast will prefer Mojito in June.
But besides looking stylish, there is another important aspect to pay attention to: The menus must be easy to read even in a dimly lit restaurant. Go to easy-to-read fonts for a roundup of fonts legible in a romantic candle light dinner setting.
Tip: We have checked the commercial availability of all fonts, but we cannot warrant this. So please check out the license information and notes on the website you are downloading your font from.
Fonts for menus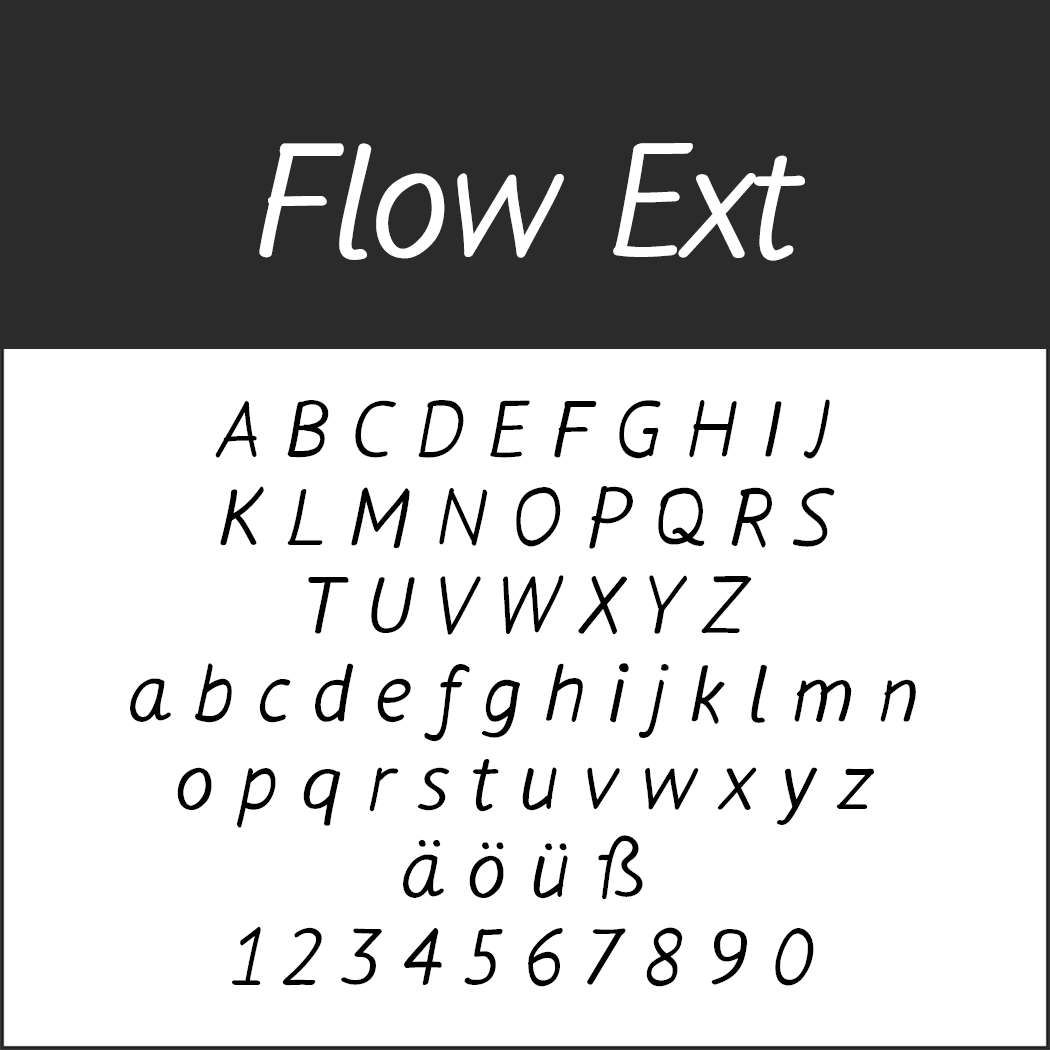 Flow Ext
License: Free for commercial use, readme file in the ZIP folder
Download: .zip file
Font format: OTF
Design by Dharma Type (http://dharmatype.com/)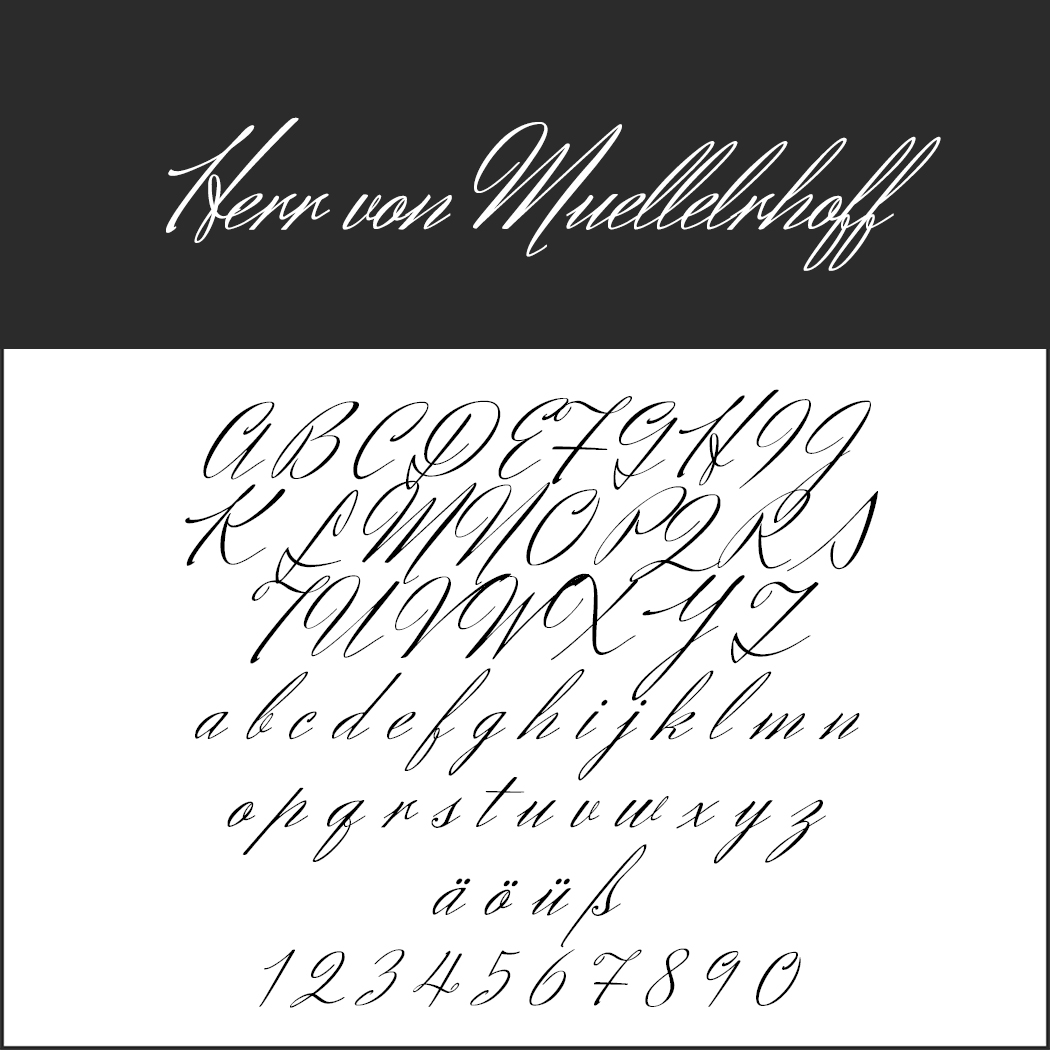 Herr von Muellerhoff
License: SIL Open Font License (http://scripts.sil.org), readme file in the .zip folder
Download: .zip file
Font format: OTF, TTF
Design by Alejandro Paul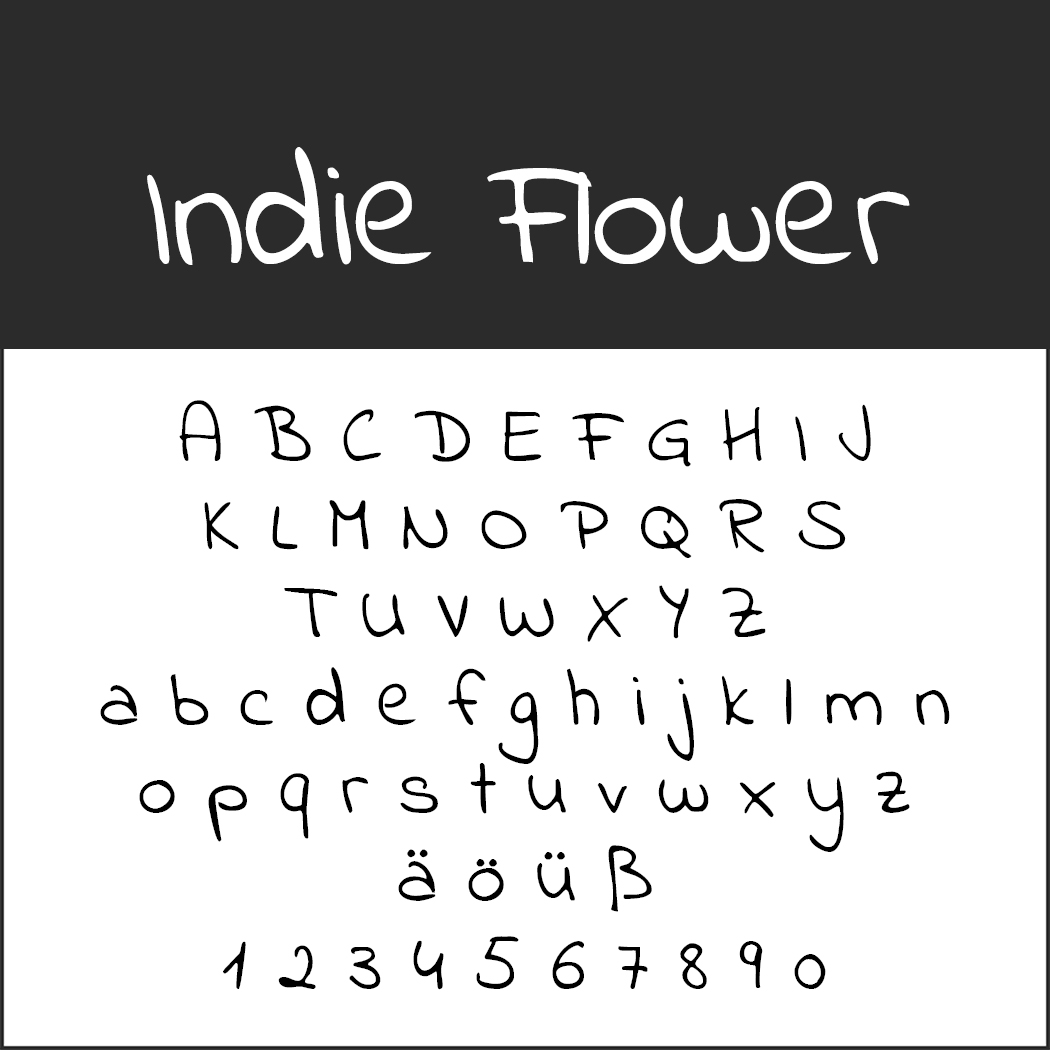 Indie Flower
License: Free for private use, commercial used must be paid, readme file in the ZIP folder
Price (commercial): "make a PayPal donation"
Download: .zip file
Font format: TTF
Design by Roland Huse (www.rolandhuse.com)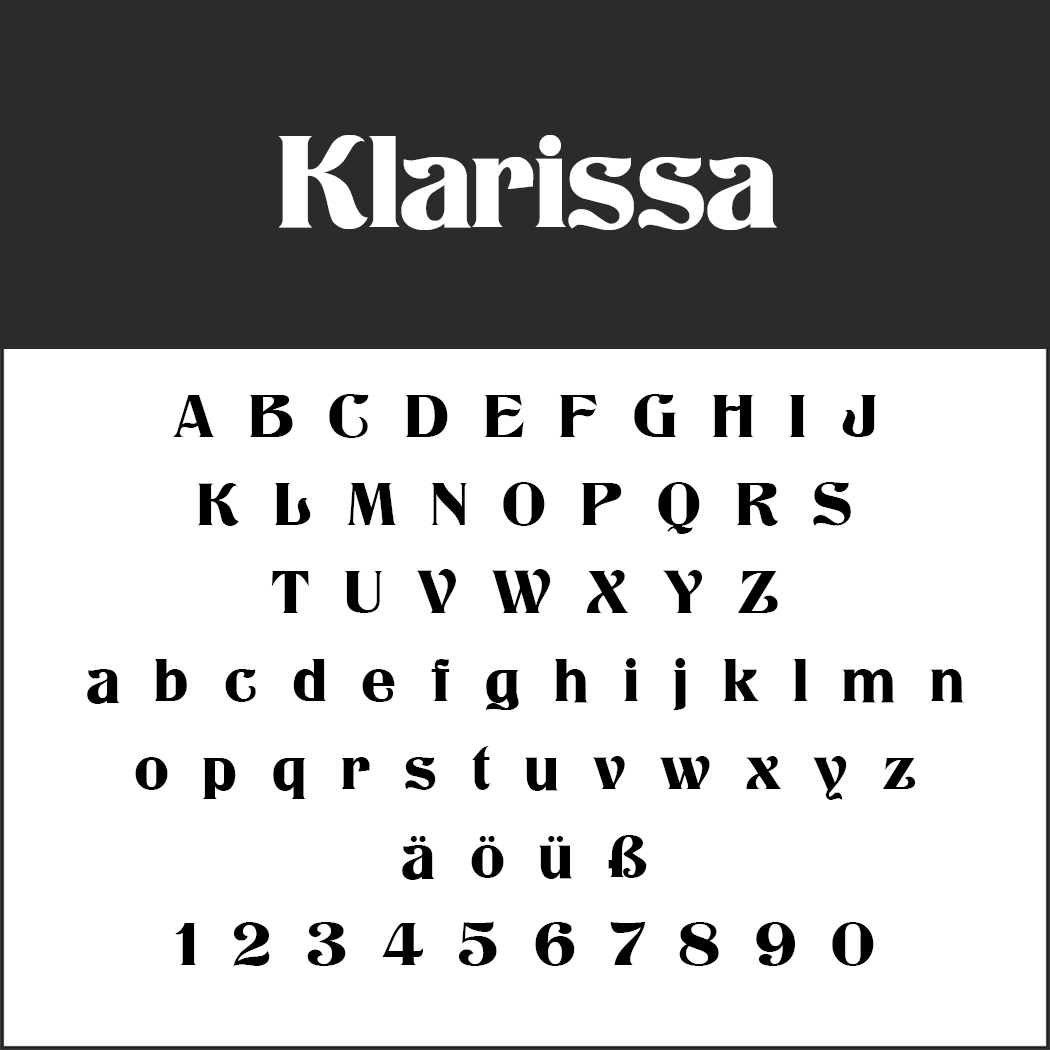 Klarissa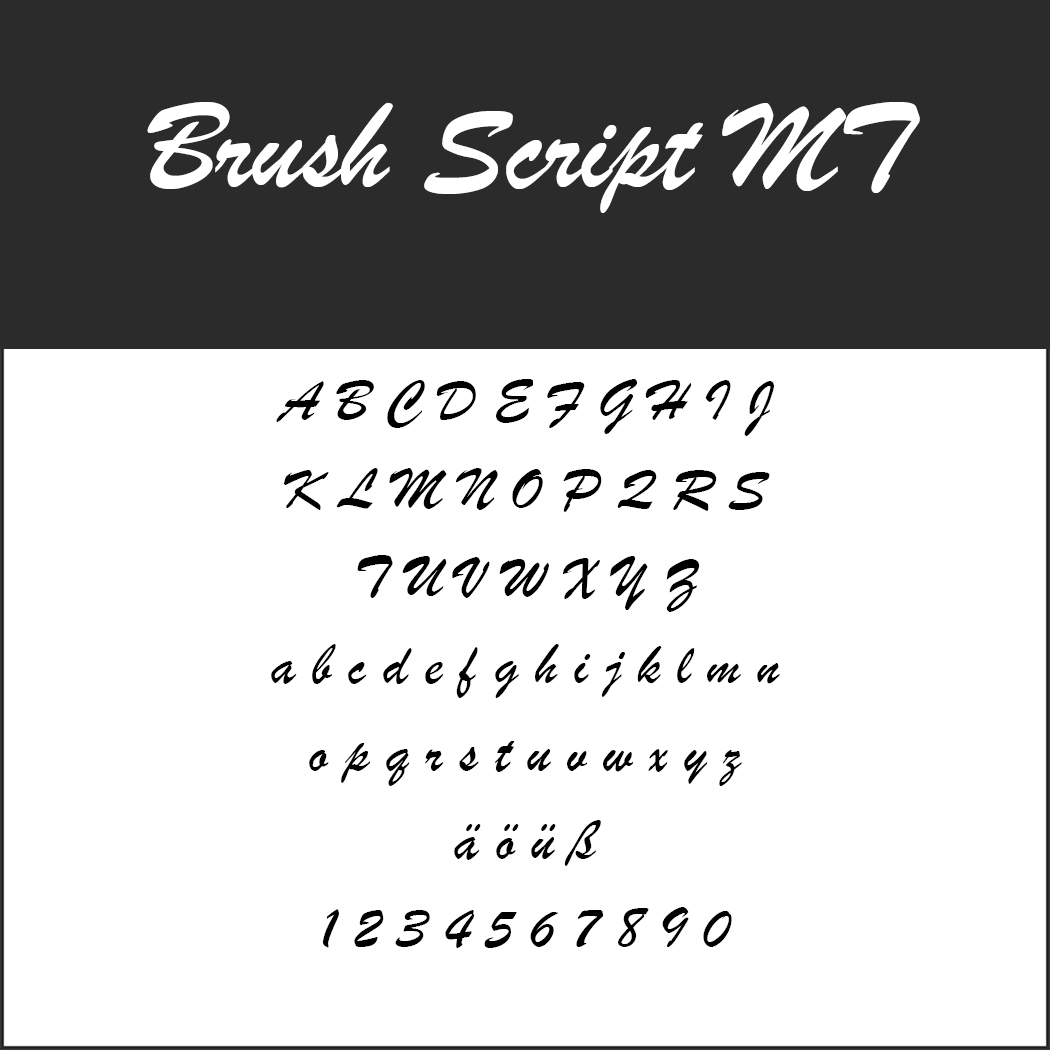 Brush Script MT (font used in the title image)
Image source: Larisa Blinova (Shutterstock)