Self-adhesive labels, round, 3.0 cm diameter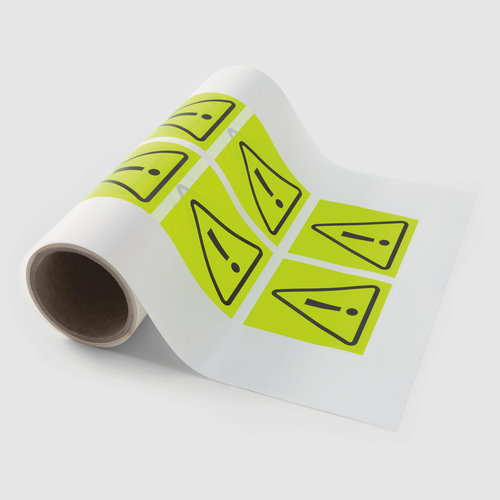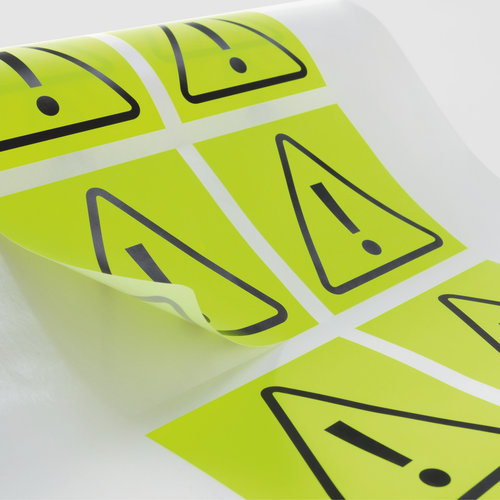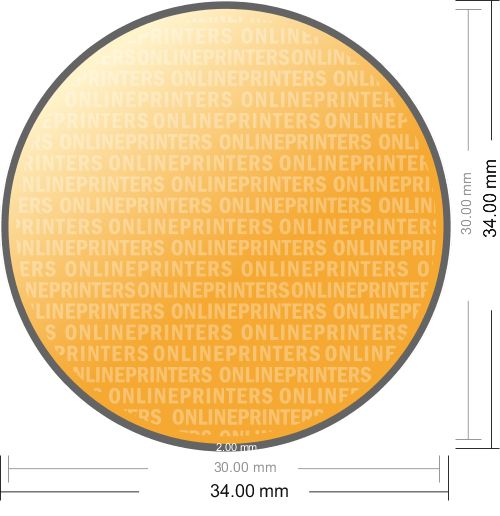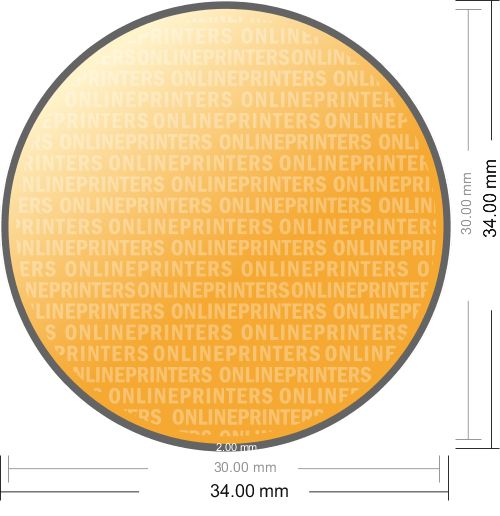 Artwork information Self-adhesive labels, round, 3.0 cm diameter
Data format (incl. 2.00 mm bleed): 3.40 x 3.40 cm
Trimmed size: 3.00 x 3.00 cm
Resolution at least 300 dpi for an original image size of.
Include a surrounding trim of 2 mm, important information should be at least 4 mm from the edge of the final format size
Fonts must be completely imbedded or converted to curves.
We will not check for spelling and/or typographical errors.
colour mode CMYK as with FOGRA52 (PSO Uncoated v3 FOGRA52)
We will not check for overprint settings.
Transparencies created with CorelDRAW must be reduced.
Comments will be deleted and not printed.
Form field content will be printed.
Please note our modified data info for an optional contour cut.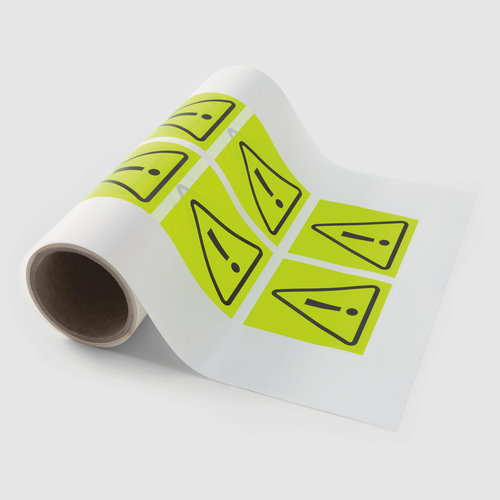 Product details
Single-sided monochrome print (1/0) back blank
self-adhesive, permanent-stick labels
ready to use and easy to peel off (without scrap material)
superior material, ideal as bottle labels
The neon stickers are ideal for indoor use, for example as warning sticker, indicating label or advertising material.
paper colour neon yellow
We optionally deliver your labels on separate rolls. The ordered quantity of labels will be evenly distributed optionally on two rolls (each 15.6 cm wide) or three rolls (each 10.3 cm wide).
The labels are delivered on a roll. Roll width: 33 cm, inside diameter: 76 mm.
The labels are placed side by side on the backing material.
For free download templates, go to the "Details" tab.